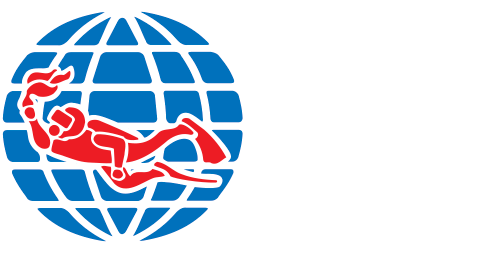 Our Story
Will You Be Our Buddy?
As crystals are formed by the careful arrangement of different atoms and molecules, so has Crystal Divers Mauritius been founded and created to serve as a brilliantly unique, multi-faceted scuba diving centre.
Our dream is to create connections and share our passion and experiences with scuba divers all over the world.
Our focus is providing superior service and unrivalled diver training.
Our vision is to put one of the most beautiful jewels of the Indian Ocean on the scuba diving map, and to celebrate all that the island of Mauritius, and we as Crystal Divers Mauritius, have to offer.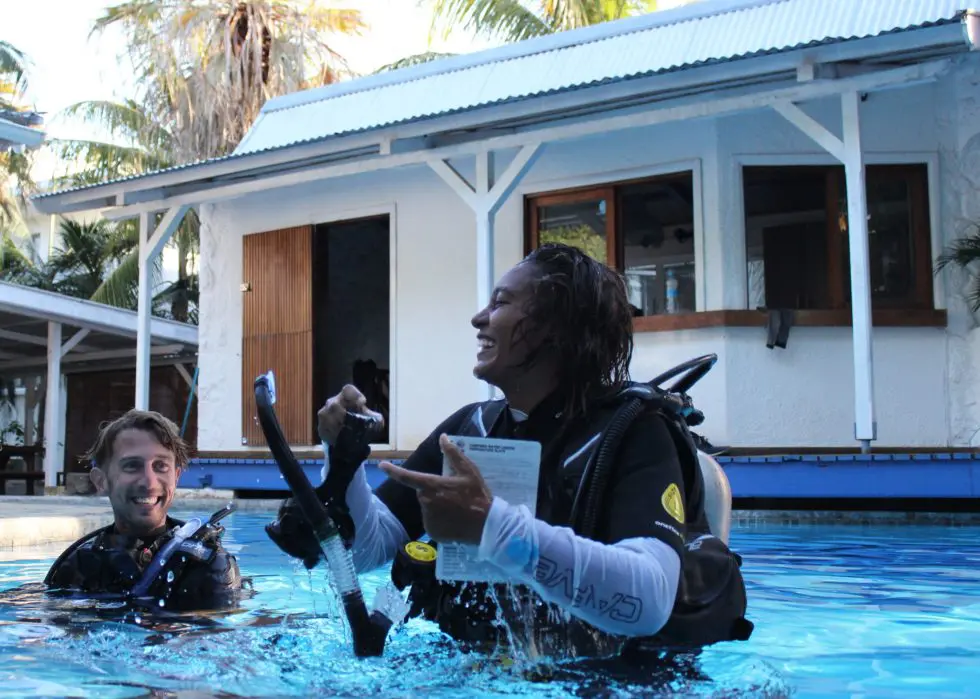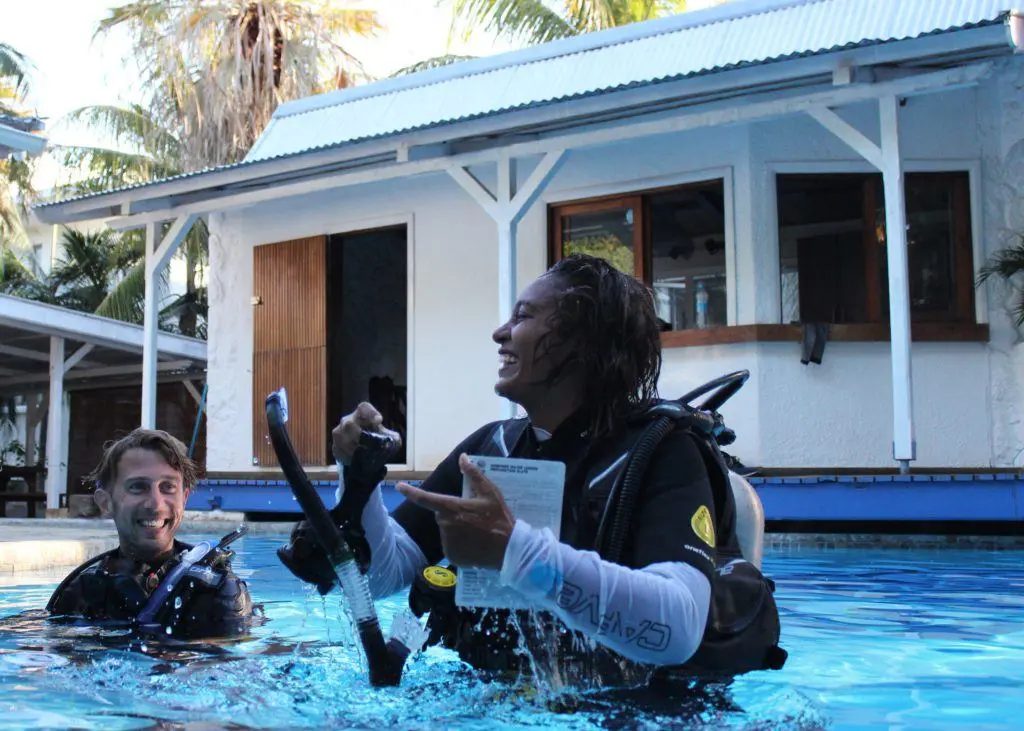 Our Centre
Like our training approach, we offer a seamless course progression across our facilities.
We have several open plan classroom spaces and break out areas for independent study, Instructor-led, group and team work and one-to-one time with our Course Directors and experienced Instructors
Our resort has a purpose built training pool, available for use by all of our students.
We are one of two centres on the island to have been awarded the PADI Green Star Award/become an Eco Resort by reducing our overall carbon footprint. This is based on our dedication to conservation across a wide range of business functions, including water conservation, energy use, effective waste management, environmentally friendly transportation practices, the use of sustainable materials and the conservation of materials.
We are also one of the only dive centres on the island to offer scuba diving on aluminum tanks, which are much more lightweight and comfortable than their heavy steel counterparts.
Our full range of scuba programs, excellent equipment selection and dive activities ultimately promote aquatic environmental responsibility and awareness.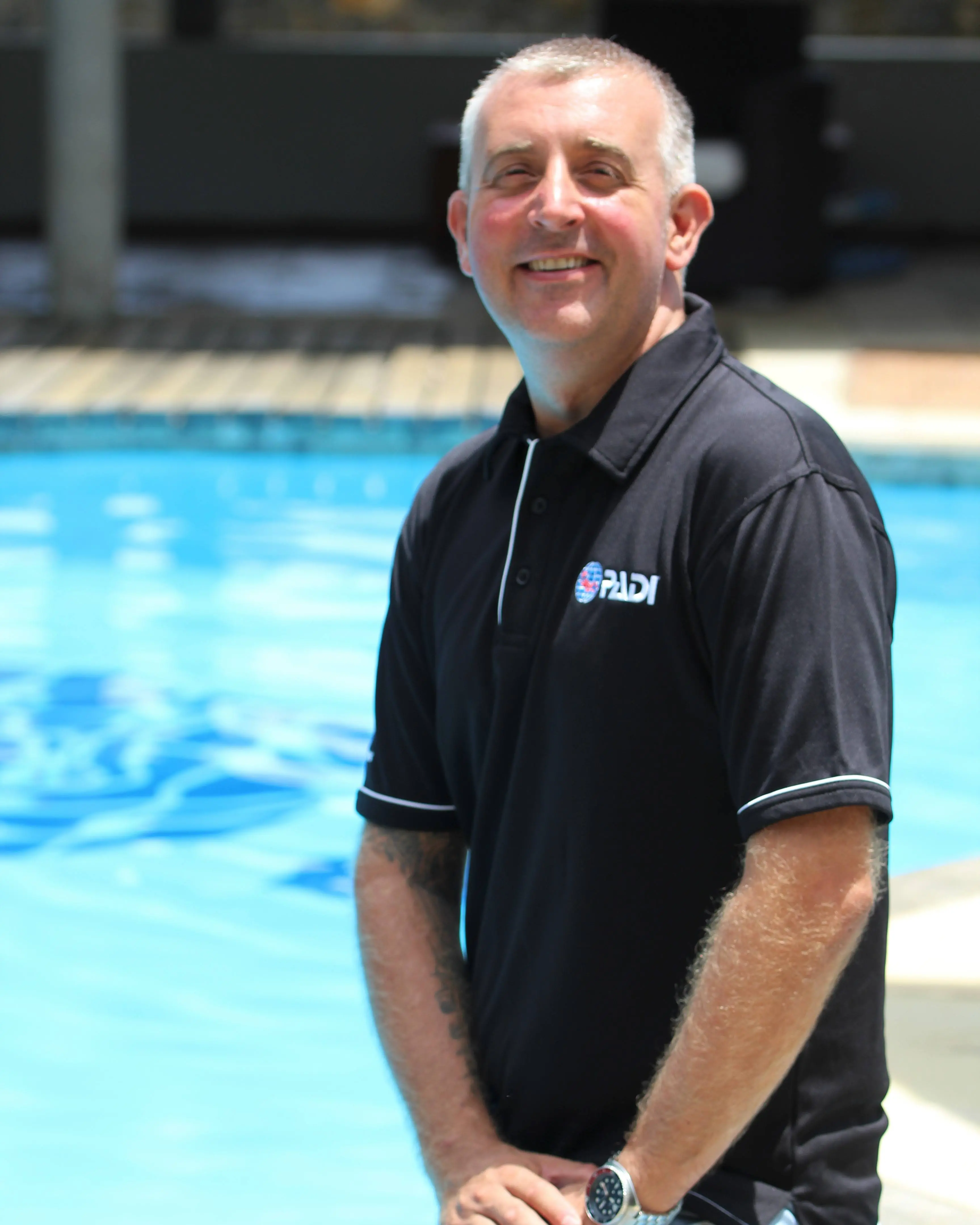 Tony Andrews
PADI Course Director and Training Director
Tony is an award-winning Platinum PADI Course Director, PADI Instructor Examiner and previous PADI Territory Director, with over 20 years' experience in the industry, across Europe, the Middle East, South Africa, South East Asia and now Mauritius. Tony is a PADI Instructor Trainer in 19 different areas including EFR Instructor Trainer.
With an infectious charisma, unrivalled zest for life and true love for scuba diving, Tony's passion is training and developing scuba divers at all levels, as well as underwater photography. His experience and successes in the industry so far make him an inspirational and sought after trainer.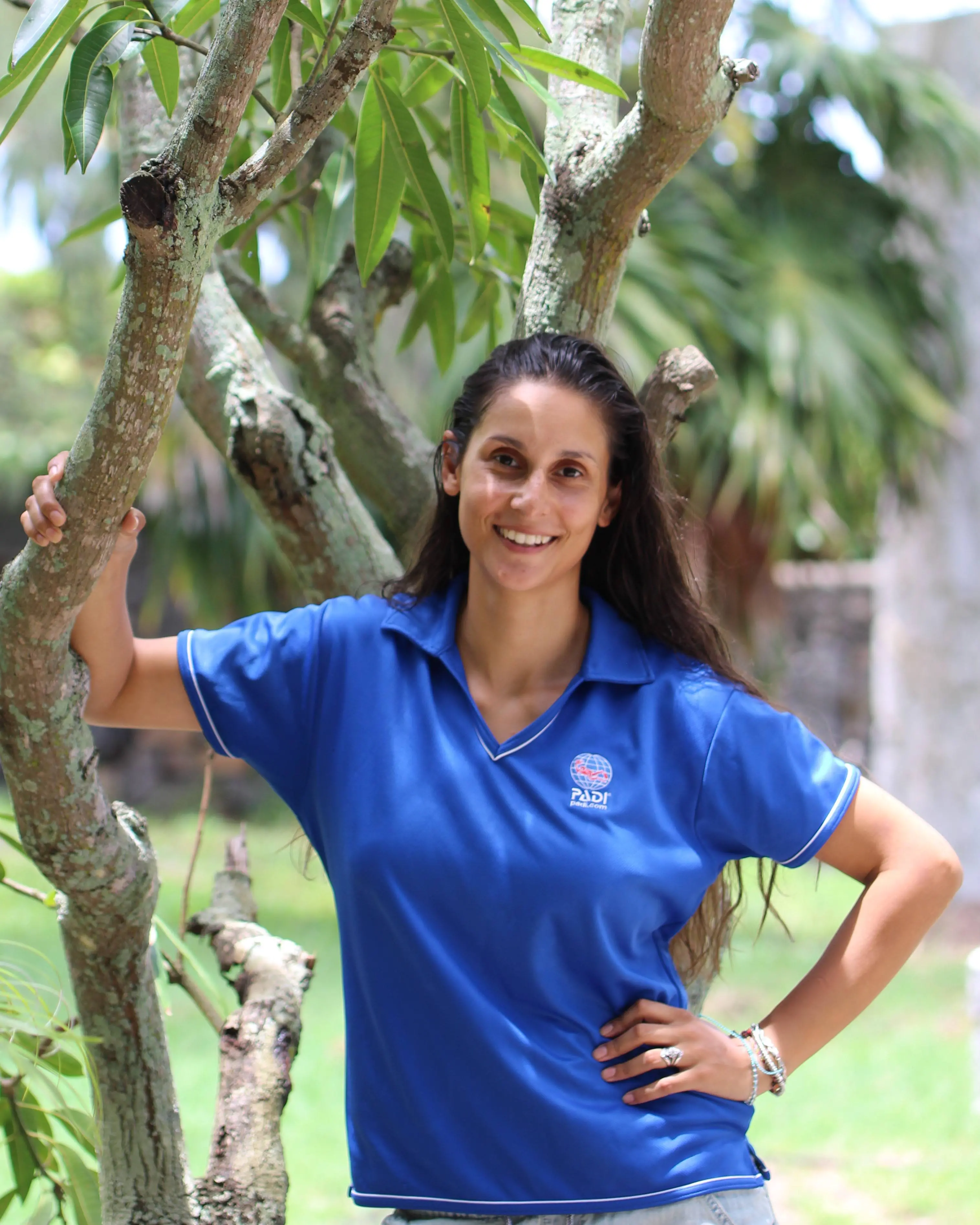 Emma Andrews
PADI Course Director and Business Development
Emma is an Elite PADI Course Director with an incredible amount of industry knowledge and experience built up over the past 13 years. Her attention to detail, patience and ability to adapt training techniques to suit any student, make her a superb trainer. Emma teaches PADI Specialty Courses in 15 different areas.
Emma is keen to share all that the beautiful island of Mauritius has to offer with the rest of the world. With a passion for teaching and mentoring, Emma is confident that Crystal Divers Mauritius can meet and exceed the hopes, needs and expectations of each and every professional scuba diver that pass through our doors.