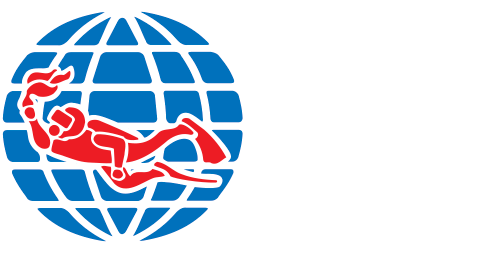 Come Out of Your Shell
and Sea Life's Beauty!
As a Award Wining PADI Career Devlopment Centre, we are dedicated to raising the bar in the training of PADI Professionals. Our goal is to offer bespoke student-orientated and career-focused programs, to prepare our scuba diving Professionals for the scuba diving Industry.
Our award-winning team of in-house PADI Course Directors and PADI Master Instructors offer internationally renowned training at all Go Pro levels. From Divemaster, to Instructor, to Instructor Specialties, Staff Instructor, Master Instructor and beyond, to preparation and mentoring towards becoming a Course Director.
We are revolutionising Divemaster Training in the Indian Ocean! At Our Divemaster program goes above and beyond the basic PADI course  equirements, with additional training workshops, experiences and presentations.
We will help you live your dream as a PADI Pro, to become the best version of you, and work to get you where you want to be in the industry. Contact us now for all the juicy details!
All our courses are individually planned and on request only.
Become the Best Version of You as a PADI Open Water Scuba Instructor! Our 21 Day IDC Program follows the new PADI Curriculum, and includes the Emergency First Responder Instructor Course, and the PADI Emergency Oxygen Provider Instructor Specialty Course.
We only take a maximum of 5 Candidates per IDC, to ensure plenty of one-to-one training time and development opportunities. Contact us now for all the juicy details!
All our courses are individually planned and on request only.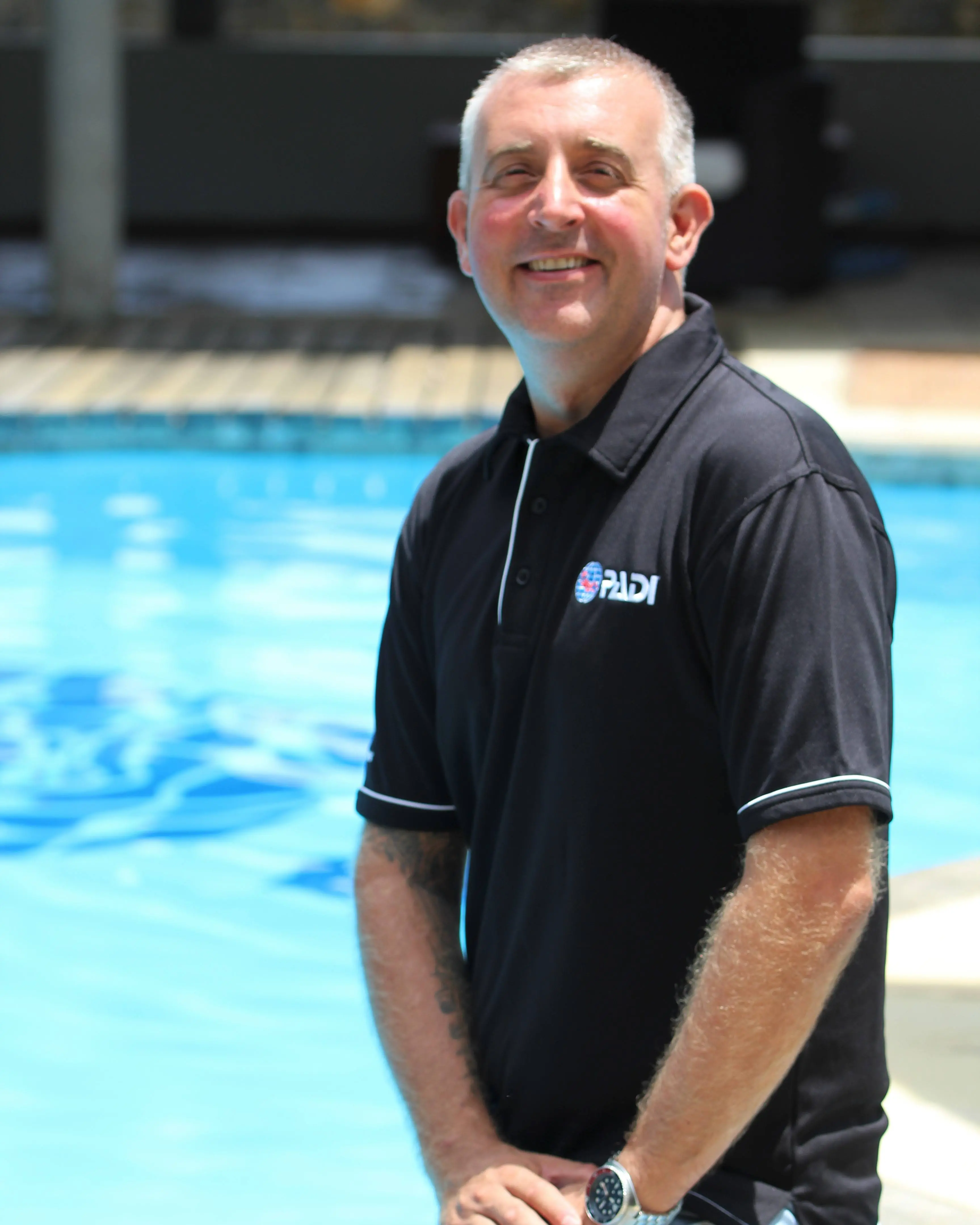 Tony Andrews
PADI Course Director and Training Director
Tony is an award-winning Platinum PADI Course Director, PADI Instructor Examiner and previous PADI Territory Director, with over 20 years' experience in the industry, across Europe, the Middle East, South Africa, South East Asia and now Mauritius. Tony is a PADI Instructor Trainer in 19 different areas including EFR Instructor Trainer.
With an infectious charisma, unrivalled zest for life and true love for scuba diving, Tony's passion is training and developing scuba divers at all levels, as well as underwater photography. His experience and successes in the industry so far make him an inspirational and sought after trainer.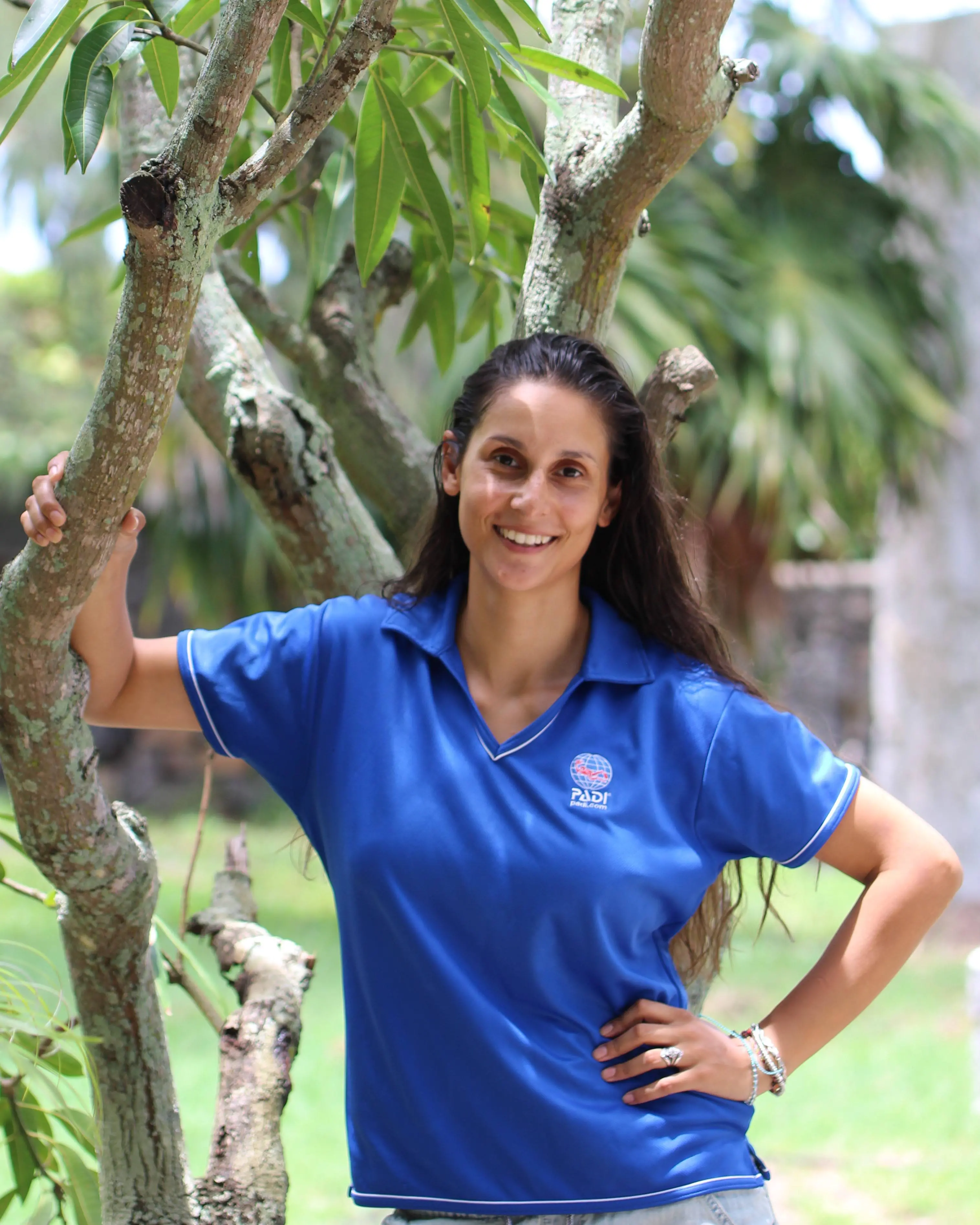 Emma Andrews
PADI Course Director and Business Development
Emma is an Elite PADI Course Director with an incredible amount of industry knowledge and experience built up over the past 13 years. Her attention to detail, patience and ability to adapt training techniques to suit any student, make her a superb trainer. Emma teaches PADI Specialty Courses in 15 different areas.
Emma is keen to share all that the beautiful island of Mauritius has to offer with the rest of the world. With a passion for teaching and mentoring, Emma is confident that Crystal Divers Mauritius can meet and exceed the hopes, needs and expectations of each and every professional scuba diver that pass through our doors.
We pride ourselves on teamwork at all levels, and we lead by example. Working as a team is all about the uniqueness that every member brings. We work to celebrate, highlight and develop this. If you love what you do, it will always shine through, and we work to turn passion in to purpose. Managed by Tony and Emma, our team of PADI Instructors and PADI Divemasters at all levels, can work to be fun, friendly and professional mentors whether you come to us as a fun diver, open water student or aspiring PADI Professional. As a small, boutique and family-orientated dive resort, we work to have something for everyone!
We invite you –
– to contact us directly so that we can better understand your needs, requirements, time-frame and preferences.
All of our training is student-centred and built around you, to ensure that you get the very best out of your courses and time with us.