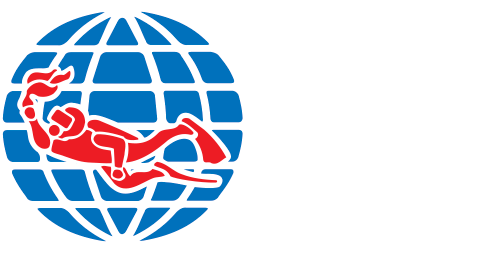 So you've kindled a life-long love affair with the ocean – welcome to our world!
We would love to be part of your scuba diving adventures, whether it's a journey towards becoming a more experienced diver with us or just exploring the beautiful Indian Ocean.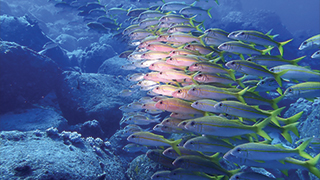 Advanced Open Water
"Exploration, Excitement and Experience!
Start exploring what YOU love most about scuba diving!"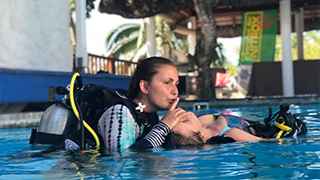 Rescue Diver
Scuba divers describe the PADI Rescue Diver course as the most challenging, yet most rewarding course they've ever taken.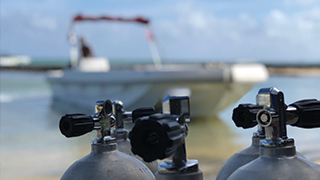 Master Scuba Diver
Enjoy the adventure as you work towards joining an elite group of divers.
PADI Advanced Open Water Diver
After your PADI Open Water Course, you can continue your education and experiences by exploring a series of Adventure Dives, to improve and extend your scuba diving skills.

As part of this, we will train you in Deep and Navigation Diving. During the Deep Adventure Dive, you'll learn how to plan dives to deal with the physiological effects and challenges of deeper scuba diving up to 30m.
The Underwater Navigation Adventure Dive refines and extends your compass navigation skills, teaching you to navigate efficiently underwater using kick-cycles, compass headings, natural references and time.

Beyond these two dives, you will plan your own individual learning path with one of our experienced Instructors, by choosing three more Adventure Dives as part of your Course. Choose from Night, AWARE Fish Identification, Drift, Search and Recovery, Dive Against Debris, Enriched Air (Nitrox), AWARE Shark Conservation, Project AWARE Specialist, Digital Underwater Photography, Wreck, Boat, Peak Performance Buoyancy, AWARE Coral Reef Conservation and Underwater Naturalist.

Upon certification, you'll be qualified to dive up to a maximum depth of 30m and access a whole new world of dive sites across the globe!

Each Adventure Dive can also be credited towards becoming certified in the full PADI Specialty Course in that area.
Requirements:
Open Water Certified

At least 12 years old

Logged dive within 12 months (ReActivate available)
Achievements:
Learn how to safely plan dives up to 30m

Be capable of navigating effectively underwater

Add to your scuba diving experiences
Certification:
Be certified to dive up to 30m worldwide

Demonstrate effective underwater navigation skills

Accomplish other scuba diving skills that interest you
During the Rescue Diver Course, you will learn how to prevent and manage problems in the water. You will also become more confident in your skills as a diver, knowing that you can help others if needed.
You learn how to become a better buddy by practising problem solving skills until they become second nature. Plus, the course is just fun – it's serious, but still allows for lots of laughter along the way!
At Crystal Divers Mauritius, we offer a Rescue Diver training package, inclusive of the EFR Course and the PADI Emergency Oxygen Provider Speciality Course, ensuring that you are fully qualified and certified to be able to assist in an emergency.
You will become prepared to deal with dive emergencies, minor and major, using a variety of techniques. Through knowledge development and practical exercises, you will learn what to look for, and how to respond.
Requirements:
PADI Junior Adventure Diver with the Navigation Dive

EFR within 24 months (Refresher available)

Logged dive within 12 months (ReActivate available)
Achievements:
Recognising and managing stress in other divers

Emergency management and equipment

Rescuing panicked and unresponsive divers
Certification:
Legally qualified to administer emergency oxygen

Trained in CPR and First Aid

Assist in Search, Recovery and Rescue dives
Our PADI Master Scuba Divers receive exemplarary training as they work towards this prestigious recreational diving award, and join an elite group of divers worldwide.
Try your hand at 5 different Specialty Courses, enjoy at least 50 fun dives, and take the ultimate challenge in becoming a PADI Rescue Diver. An ideal award to work towards for those not wishing to become a Professional Diver.
We can offer a variety of bespoke packages to suit your interests, schedule and diving needs.
Please get in touch now for more information, and how we can get you started on this fun, exhilirating journey.
Requirements:
Junior Advanced Open Water Diver

Logged dive within 12 months (ReActivate available)
Achievements:
Become a Specialty Diver in at least 5 different areas

Log at least 50 exprience dives

Tackle the challenges of the Rescue Diver Course
Certification:
The PADI Master Scuba Diver Rating is an award rather than a certification, in recognition of all your diving achievements so far! Less than 2% of divers achieve this!