2 Ninja Stealth Tanks, 100% Oxygen and 5 new PADI TecRec Divers!
We just hosted a PADI TecRec Boot Camp with Ben Reymenants. The first of its kind on the island of Mauritius. Ben is the co-owner and founder of Blue Label Diving, as well as a world renowned trainer with over 20 years' experience, expertise and knowledge in the fields of technical diving, diving medicine and cave exploration.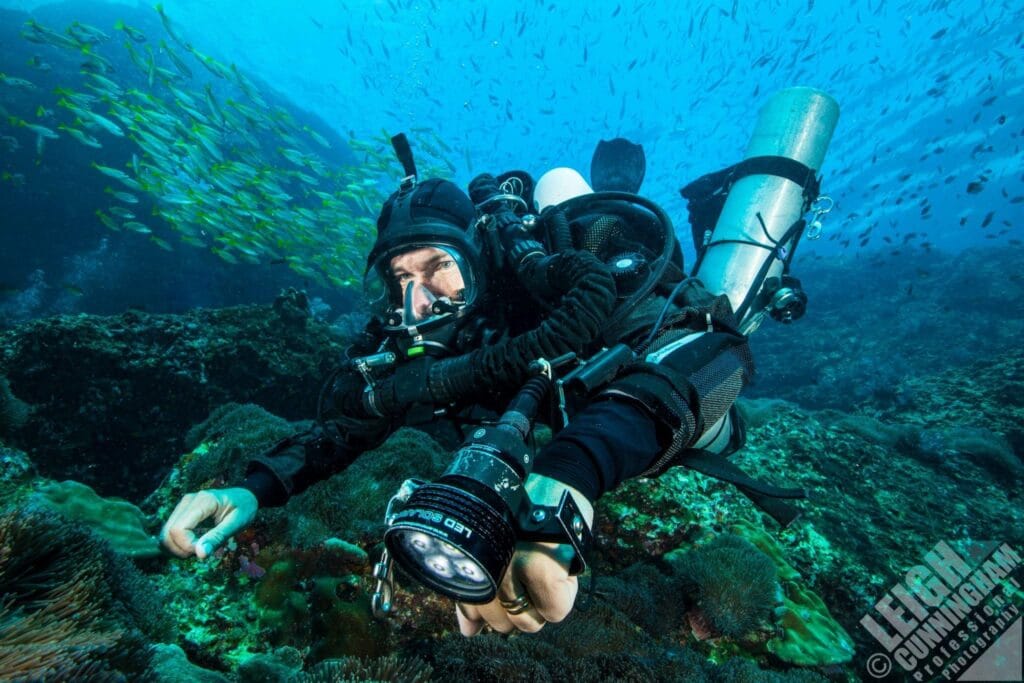 As one of the most down to earth, relaxed and approachable Instructor Trainers, we were super excited to have Ben on board.
What is Technical Diving?
Your PADI Open Water Diver Certification is your scuba diving ticket to travel the world, seek adventure and explore the ocean, one dive site at a time.
Recreational diving = scuba diving for leisure and enjoyment, up to a maximum depth of 40m.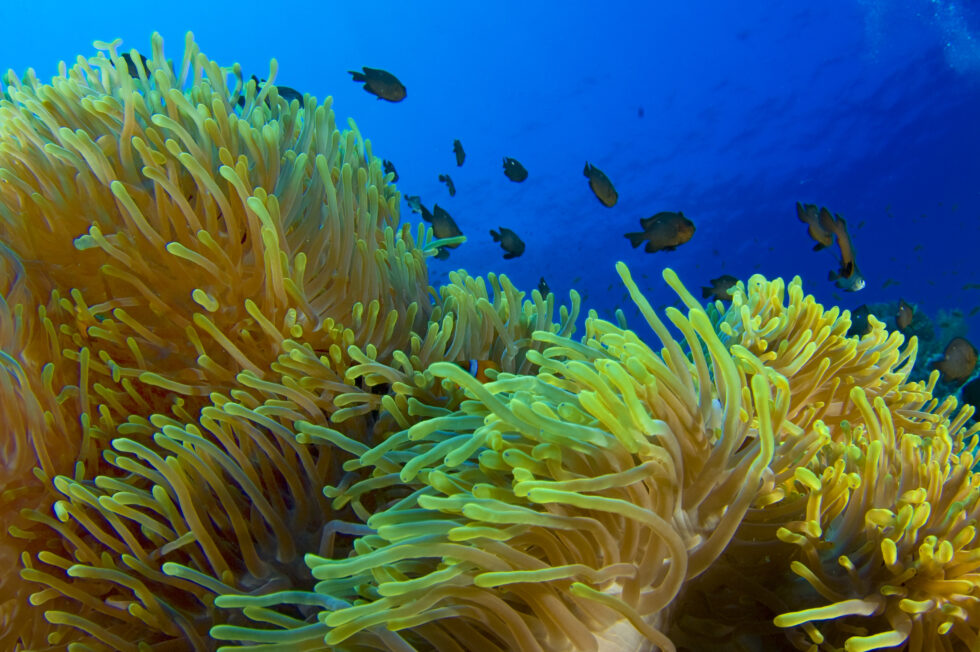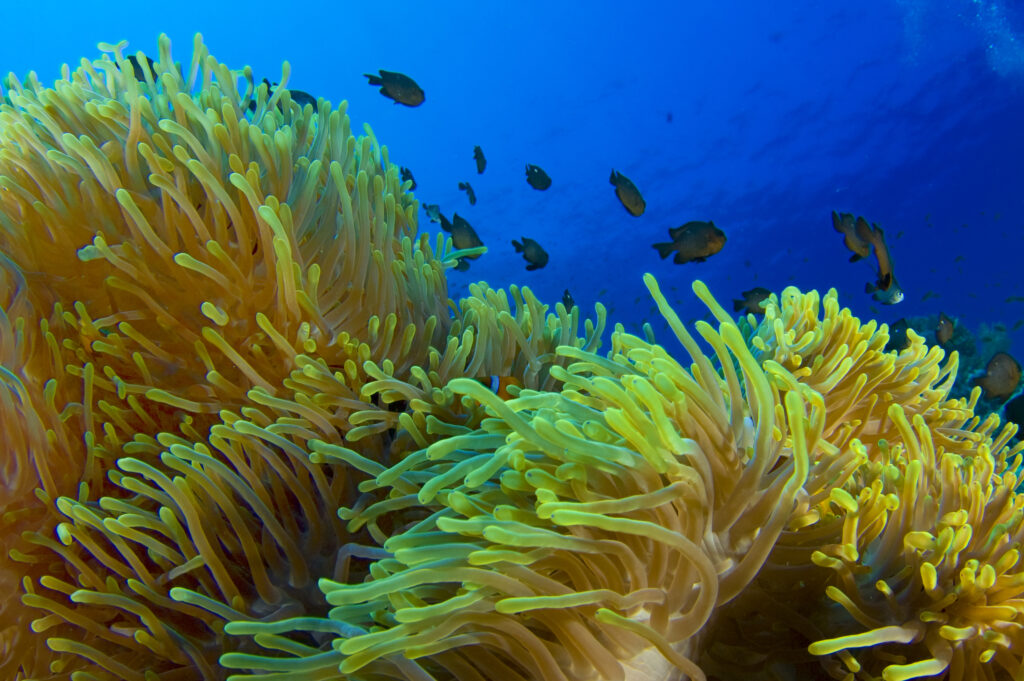 Technical Deep Diving enables you to access more dive sites and experiences beyond the limits of recreational diving.
But because technical deep diving carries with it more risk, it's necessary to undergo more extensive training, with more specialised equipment to manage this.
Building a Solid Foundation
Besides a wicked love of exploring, you'll need to commit to acquiring the necessary skillset and experiences, and to spend time practicing and mastering these skills. Beyond that, you'll work to apply these skills and experiences with discipline but without exception or compromise.
And the PADI Tec 40, Tec 45 and Tec 50 Courses are just the beginning!
We All Need to Start Somewhere
Day 1 was spent in the classroom, going over schedules, logistics, general housekeeping, paperwork, introductions and expectations. The mood was fun, bright and excited!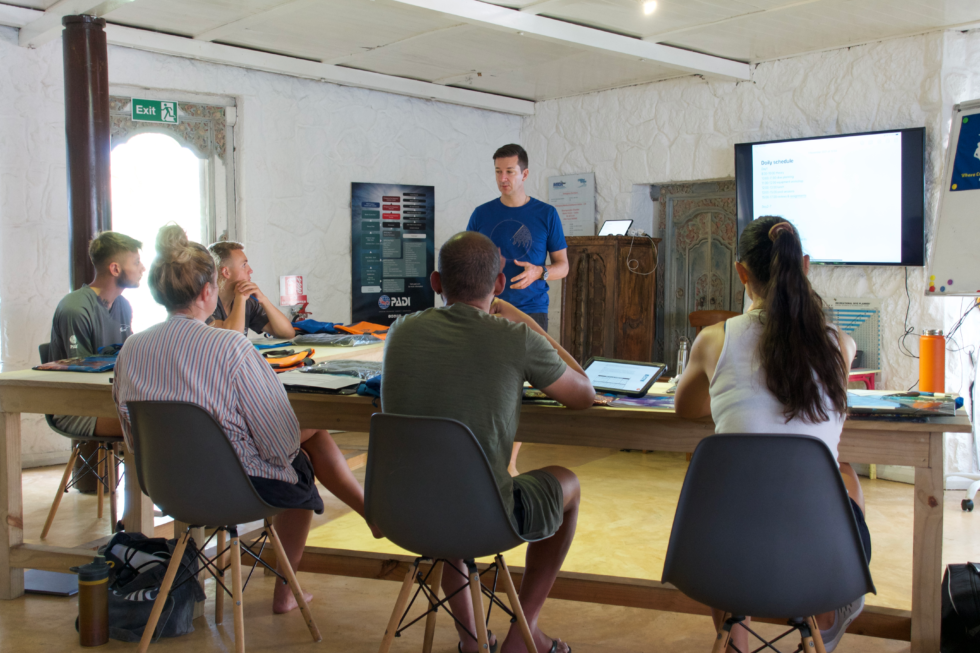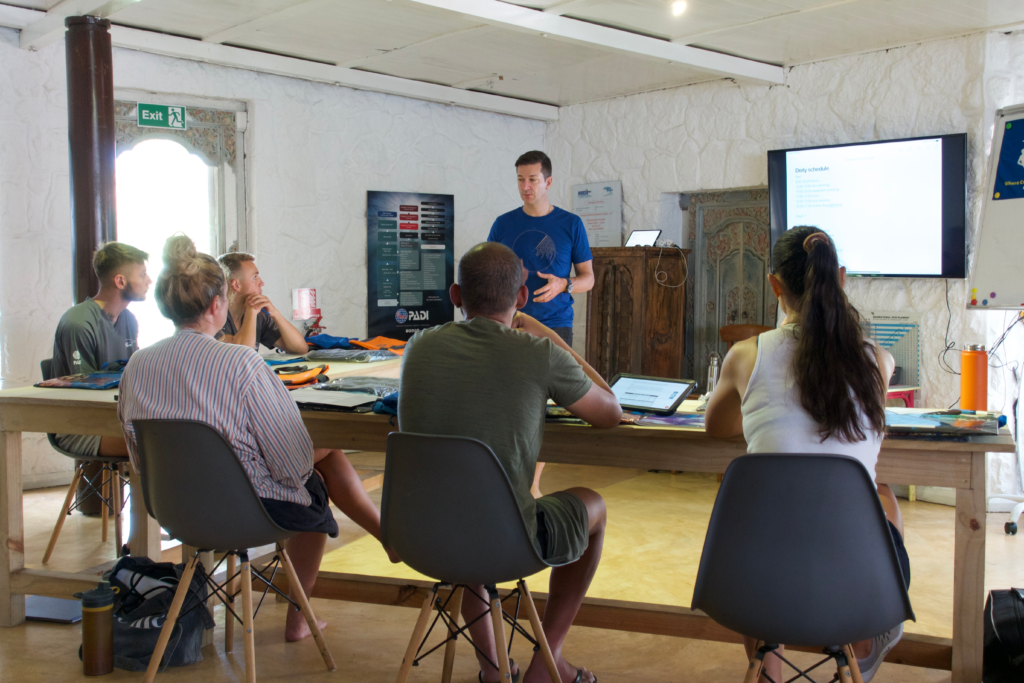 All students were going to complete their training on a Technical Sidemount configuration.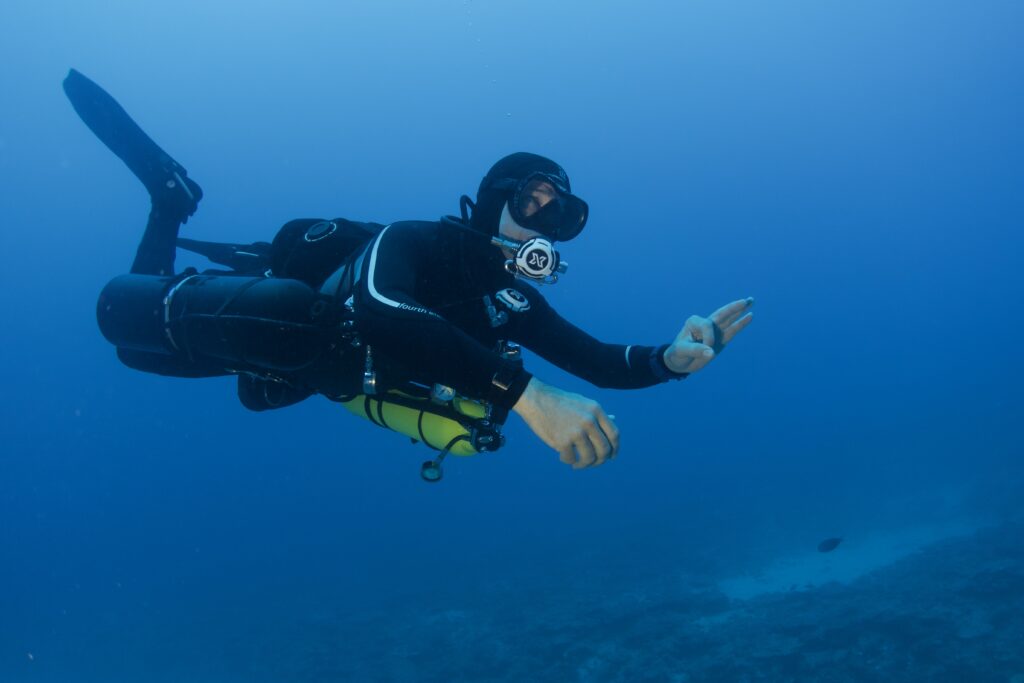 Ben was part of the team of rescuers that found the Wild Boars football team in the flooded cave of Tham Luang, Northern Thailand in 2018. Without a sidemounted configuration, it wouldn't have been possible for the team to access some of the incredibly narrow parts of the flooded passage ways.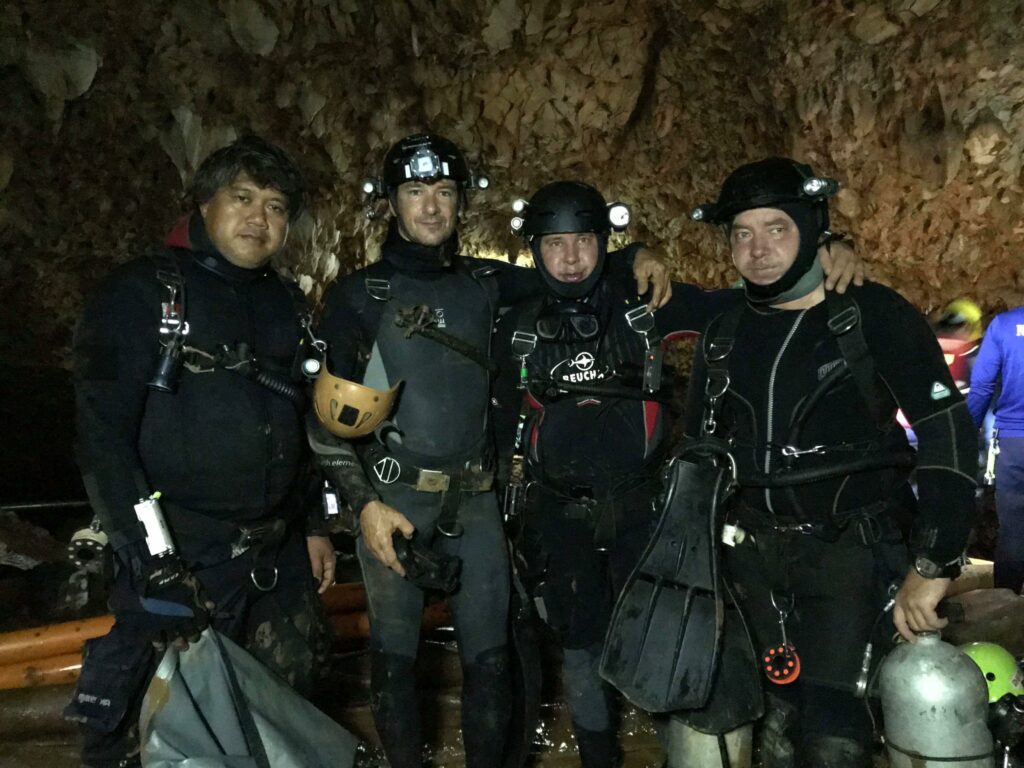 Sidemount Diving
Sidemount diving made its way in to mainstream recreational diving for a number of reasons. These include comfort – being easy on the back, helping to improve buoyancy and streamlining, making it easier for you to move more efficiently in the water, maximizing air consumption, and giving you an added safety margin with two tanks, more air supply and a redundancy/back up air supply. There is something to be said for the sheer freedom of being able to effortlessly glide around the bottom of the ocean or above a wreck.
A Tec Sidemount configuration enables you to secure and use more than two tanks alongside the other pieces of equipment that you need for a technical dive.
Sidemount Diving has traditionally been associated with cave diving. Various parts of a cave, including entries and exits are much easier to access if you have the option to position your tanks either on the side or out in front of you.
So before any diving, we got all the tanks, regulators and harnesses out, to set them up with the various clips, bungees and bands needed to configure the set up for each diver. Ben ran us through a basic set up, with tips and tricks for a smooth gearing up and a more comfortable dive.
Jumping in the pool, we quickly found out that there was plenty of room for us to improve our buoyancy and ability to multi-task and operate single handedly! But, apparently, "There was hope!".
Tec Deep Diver Course Goals
The Tec Deep Diver Course aims to achieve 5 main things:
To use technical diving equipment and procedures and learn how to make gas switches (switching between different gas blends), extended no decompression dives, decompression stops and accelerated decompression dives using air, enriched air (Nitrox) and Oxygen to 50m.
To become trained in the motor skills required for technical scuba diving ("It's all in the fingers!").
Understand the hazards, risks and limits involved.
To prepare for and respond to emergencies.
To master foundational skills for further technical diver training.
Theory and Dive Planning
Planning dives beyond 40m takes a little more time and consideration than recreational dive planning. For instance, taking in to account CNS (Central Nervous System) Oxygen Toxicity value – understanding our potential exposure to the elevated partial pressures of Oxygen (PPO2) at certain depths, and over the runtime of the dive. The higher the PPO2, the less time on the CNS 'clock' because of the CNS Oxygen Toxicity risk.
We also had to consider OTUs (Oxygen Toxicity Units), which track exposure to Pulmonary Oxygen Toxicity. Per diving day, you would have an OTU limit to work within, alongside the total CNS exposure for the dive(s).
The history and development of various decompression algorithms – the rate at which inert gases such as nitrogen enter and leave the body as the ambient (surrounding) pressure changes, helped to put everything in to perspective.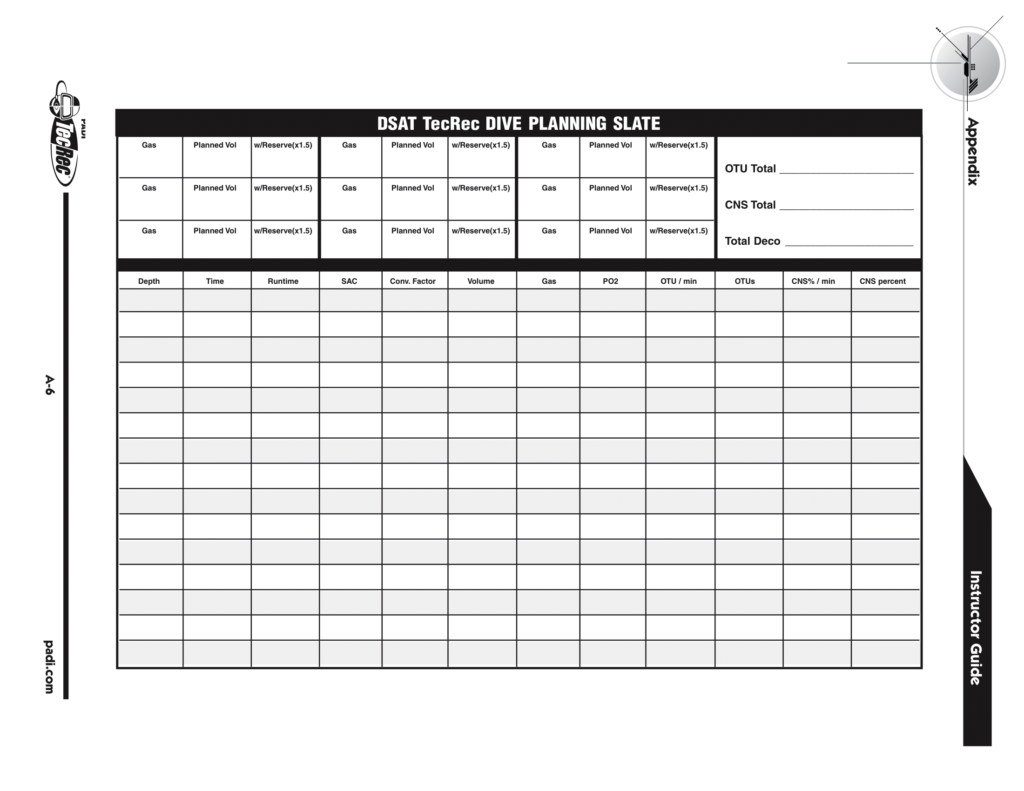 Skills
Starting out with Tec 40, we performed an 'S (Safety) Drill' – a practice between buddy teams to make sure there are no leaks, everything is working and accessible, that valves can be shut down if necessary and the long hose is deployable in the event of an out of air emergency.
Maintaining a depth of 5m, looking your buddy in the eye and performing this in perfect trim was going to take a bit of practice!
Beyond that, we now had 3 tanks strapped to us, so at depth needed to adjust our buoyancy, trim, clips and hoses to make sure everything was nice and tidy and streamlined.
Since most of the group were PADI Self-Reliant Divers, we were familiar with the process of skill collecting the relevant data to calculate our SAC (Surface Air Consumption) Rate. To do this, we had to monitor how much air we consumed at a certain depth, over a period of time. This would give us a better indication for future dive planning, about how many litres of air we would need, to be able to safely attempt the dive, including a reserve.
Following our dive plan, we launched our SMB, and performed a gas switch at the planned depth, breathing from our smaller stage tank filled with a 40-50% enriched air blend for decompression stops. Breathing a higher percentage of oxygen in an enriched air blend reduces the partial pressure of nitrogen in the lungs, encouraging our bodies to 'off gas' or expel nitrogen more quickly and efficiently, reducing the amount of time needed to decompress on ascent.
The 'NOTOX' gas switch has to be performed at depth, ensuring we are breathing the right gas, at the right depth, and change the gas mix on our dive computers. There is no doubt that technical diving keeps you busy – ascending whilst reeling up the SMB, breathing from the stage tank, monitoring the dive plan to ensure the correct ascent rate, time and 3m increments. Team Work Makes the Dream Work, and communication was key to help reduce any margin for error, stay on the same page and identify potential problems early.
Once you're done with decompression, you can switch back to your back gas and 'clean up' the stage tank, by unclipping and stowing the hoses away tidily, and clipping it to a back D-ring so it's out of the way for the final ascent. PHEW! Dive done!
The shallow skills dive that followed was much more relaxed, and enabled us to practice S-Drills, line laying, clipping tanks on and off, cleaning up the tanks, launching the SMB and reeling up.
Diving Days
Over the next few days, our diving days followed much the same format, to give us plenty of practice with the skills and procedures. We planned and executed dives to 42m and 45m.
The Silver Star is a dive site that usually offers a minimal bottom time on air or nitrox. Dropping down on the wreck with a more generous bottom time, gave us the chance to explore, and appreciate her from a whole other perspective.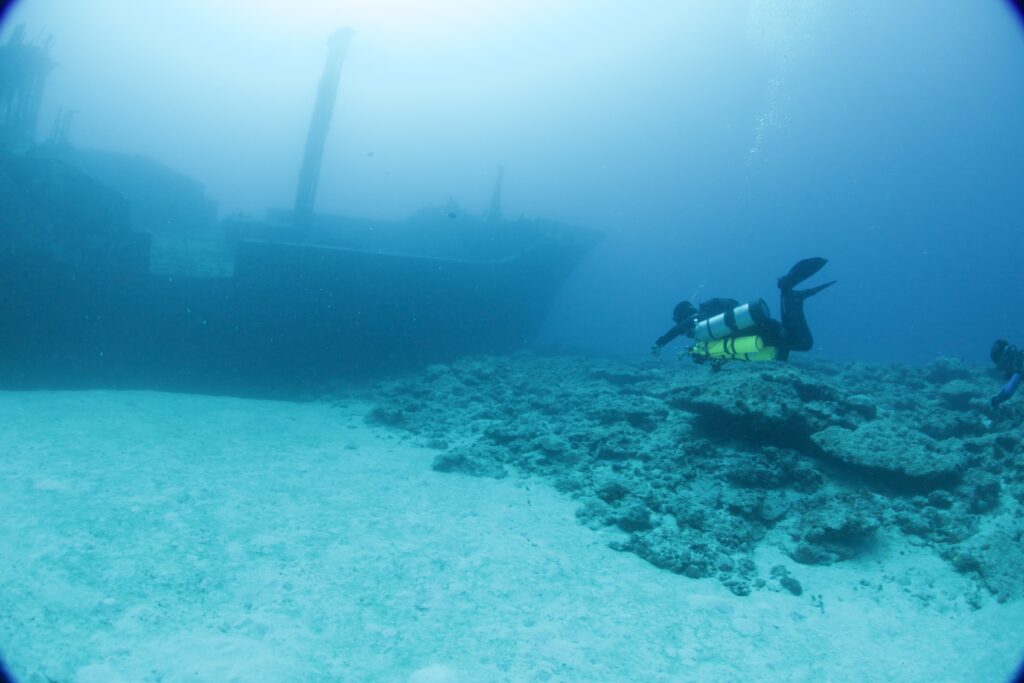 The light, colours, clarity and tranquility underwater seemed intensified by the deeper depth. We also had the chance to access a beautiful underwater shelf with stunning patches of table coral and vibrant colour.
Thinking Like a Tec Diver
Across the various training dives, we had to perform various skills including out of air scenarios, mask failure/loss and free flowing regulators. Same same but different to training we'd received and even taught our own students so far, because now the circumstances required even more focus, precision and discipline.
Some of us experienced narcosis for the first time, an effect of breathing inert gases like nitrogen at deeper depths, and a temporary drunken-like state underwater. While you can build up a mental resilience and heightened awareness, nobody is immune to narcosis, making teamwork and communication all the more important at depth.
Finally, we completed the 50m dive!! The nerves and excitement were pretty intense on the boat, and as we descended. Now we had 4 tanks, two different deco mixes, one being 100% Oxygen, which is ONLY breathable at 6m or shallower because of the partial pressure and CNS/OTU considerations.
We descended down beyond the Silver Star and up through a channel before making our ascent, launching SMBs and strictly following the dive plan, making two gas switches, including an 'air break' at 9m, ensuring we were breathing from the right stage tank at the right depth at the right time.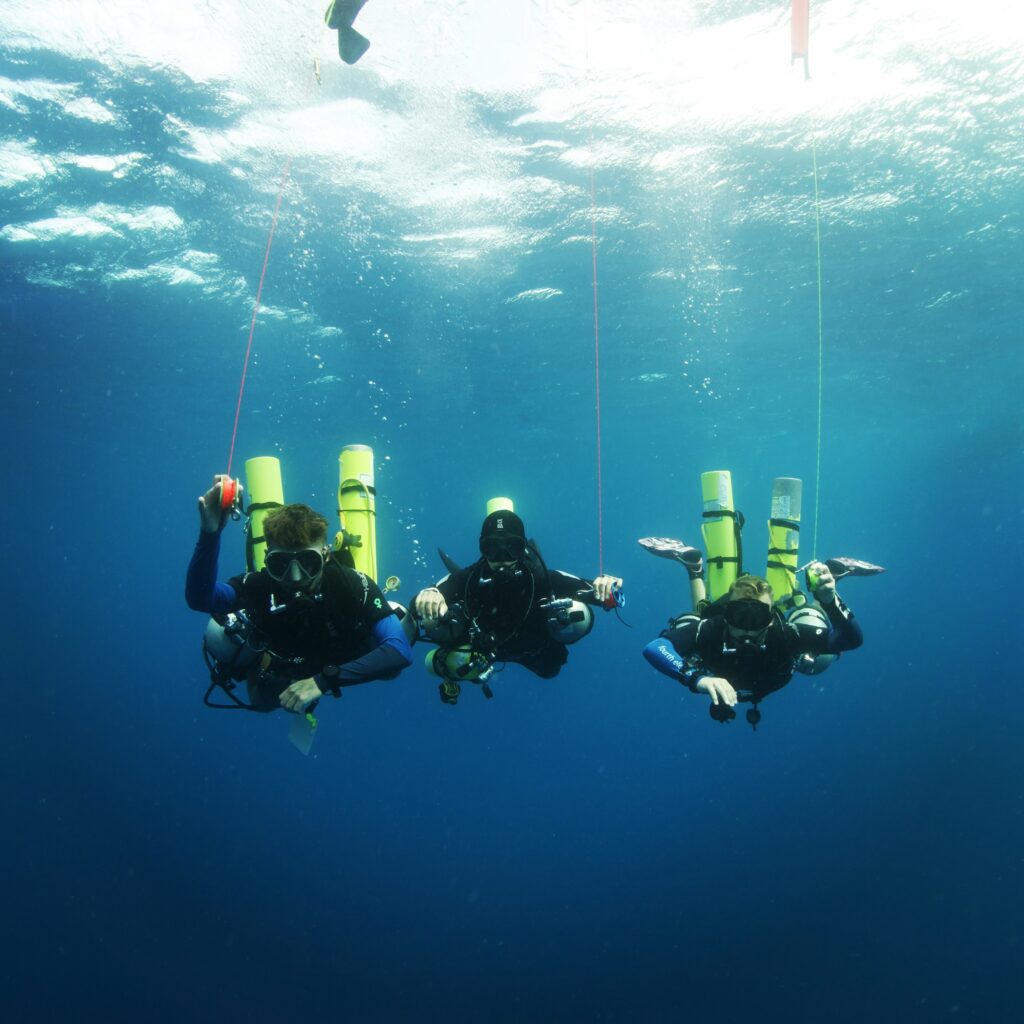 What Did We Learn?
Tec Diving is a Mindset and a Gateway to a whole new underwater world.
Because of this, you have to be focused, calm and self-disciplined to manage a higher degree of risk and more attention to detail. And the rewards are totally worth it.
Hydrate, eat well, know your stuff, practice, practice, practice and build on your own physical fitness and mental resilience.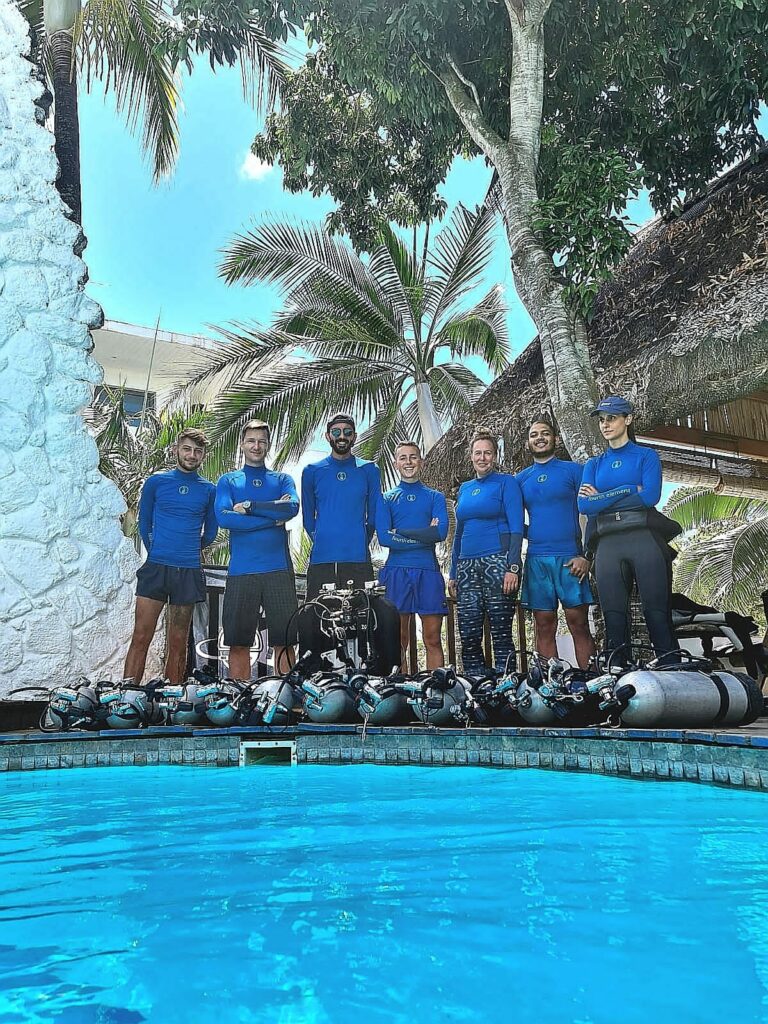 A huge thank you to Fourth Element, Nanight, PADI EMEA and J & J Lemaire for sponsoring the event and helping to make it such a success!!