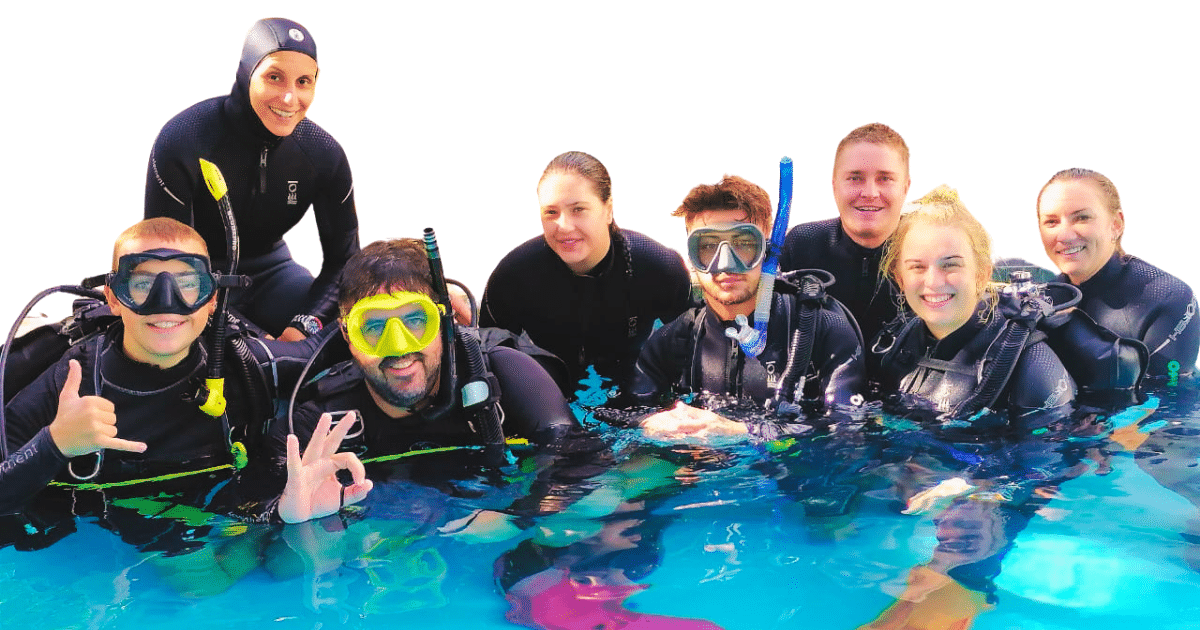 Collab with Ashley Briody, PADI Specialty Instructor and University of Manchester International Management Student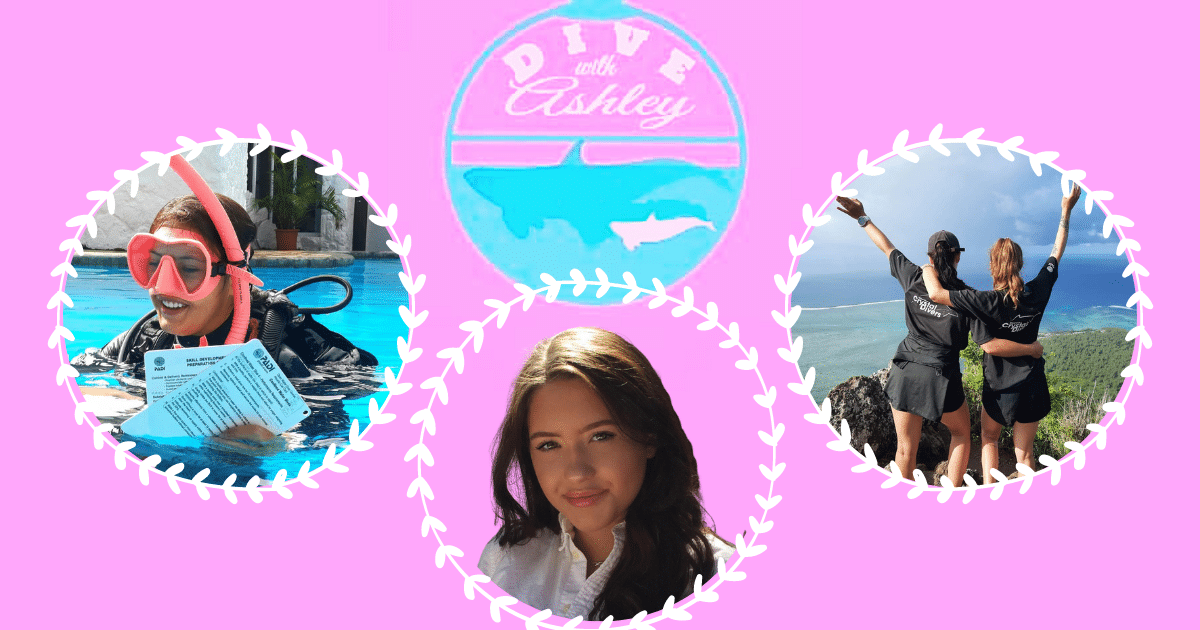 A Positive Experience
What's the first thing you look for when you walk into a new restaurant? We all want to enjoy a positive and enjoyable experience, so we look at everything from the overall ambience to food safety ratings, attentive staff, the chef's qualifications, menu choices as well as the cleanliness of the tables, floor and cutlery. If we aren't comfortable or satisfied that our needs and requirements will be met, we will most likely take our business elsewhere. The same process can be applied when we review our options for completing our professional scuba diving education.
Don't Get Lost
If your final destination is to become a PADI Professional, get yourself on the right track and move in the right direction to avoid getting lost. Every PADI Scuba Diver remembers the moment they decided to become a PADI Professional. For me, I made the decision really early on as an ocean-obsessed 10 year old. Next, you have to decide what you want and where you need to go to make this happen. It was unfortunate that when I turned 18, I rushed into this decision and made the wrong choice. I put this down to not taking the time to do enough research and basing my decision on convenience. Looking back, this is ironic because when it came to deciding where to attend University, the research was done, and I attended countless open days.
I knew every University was different and could offer me different opportunities, with a wide-range of Tutors and Professors from various backgrounds and experiences. I would be surrounded by people who would ultimately shape my future, but I didn't consider that this could also be the case for professional scuba diver education.  
Build Your Foundation
The PADI Divemaster Course is the first stage of the PADI professional system of scuba diver education. In the same way that your PADI Open Water Course is the most important recreational scuba diving course, the PADI Divemaster Course will ultimately shape and influence the kind of Professional you will be. If you are taught correctly and patiently throughout your PADI Open Water Course, you will have all the tools and techniques you need to become a skilled, responsible and competent scuba diver. In the same way, if you seek out and find the right Divemaster training for you, this will help mould you into the very best version of you as a PADI Pro, enabling you to get the very best out of your training and the very best start in the industry.  Find a dive centre that's right for you. One where you can learn in a way that suits you, and be taught to the highest possible standards, otherwise you won't have a strong enough foundation to build your career on.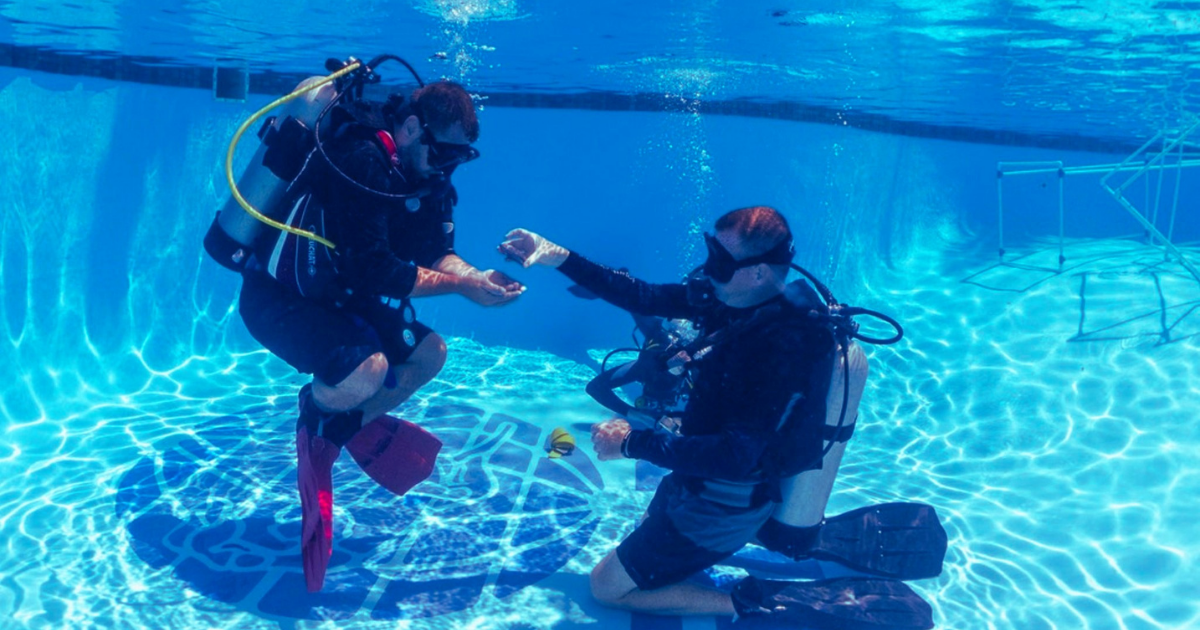 A Dream Becomes a Goal when you Take Action
I know what you're thinking, there are so many options – with 6,600 PADI Dive Centres worldwide, how do you pick one, and how do you know it will be the right one? First, review your own goals and what you want to achieve.  Write them down for clarity and future reference:
Why do you want to become a PADI Divemaster? 
What's your timeframe? 
What are your plans after you become qualified? 
What options are available to you at the dive centre, after you become certified?
Do you want to continue your professional education and become a PADI Instructor?
Then, ask yourself what areas of scuba diving interest you the most. Match those areas to what's offered by the dive centre and course program. For example, conservation, equipment maintenance, PADI Specialty training, compressor use, boat handling, learning the business of diving. Equally, the opportunity to stay on and team-teach to gain experience as a Divemaster is a fantastic chance to grow and develop as a PADI Professional.
Finally, assess your personal strengths and weaknesses as a scuba diver. Pinpoint which areas you want to improve on and develop. If you're considering becoming an Instructor, find out if the dive centre is an IDC Centre. Research their IDC program and their Course Director(s).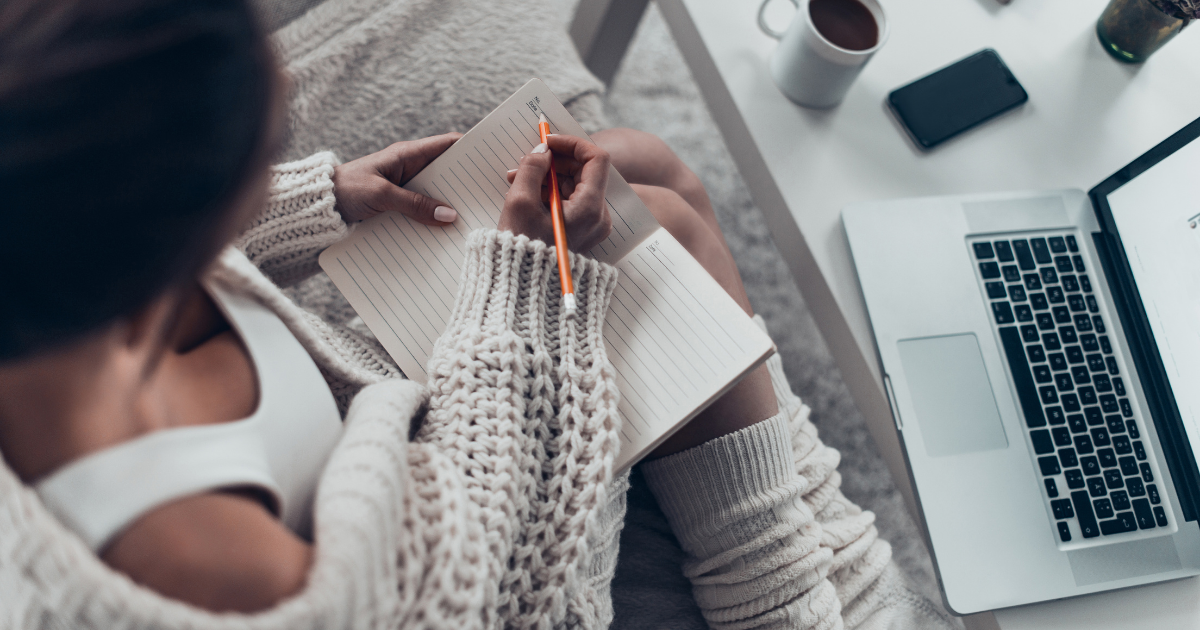 Put The Pieces Together and Find The Right Match
Get in contact with the dive centre, follow them on social media and ask lots of questions. Decide if your goals, interests, learning preferences and timeframe match up with what they are able to offer.
Have a look at where the dive centre is located geographically and locally. What sort of diving will you be able to access to build up your experience?  It's also important to choose somewhere with a dynamic and experienced team, able to get you to where you need and want to be. The dive centre I chose for example hadn't run any Divemaster Courses before, which disadvantaged my training because of a lack of organisation, opportunities, facilities and Instructor knowledge.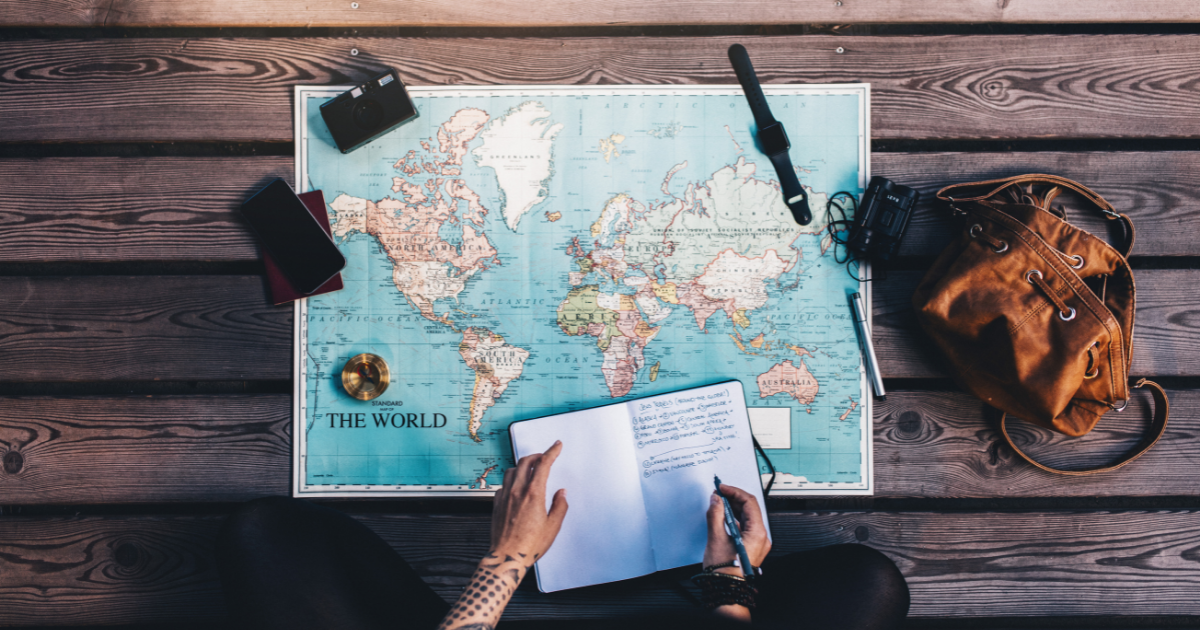 Team Work Makes the Dream Work
Something else to consider is how many other students will be with you on your course. Becoming a PADI Pro ultimately comes down to team work and having a supportive learning environment around you while you train. This creates a warm, encouraging, and fun experience. But if the student to instructor ratios are too high, you will have to assess whether you will be able to get the correct amount of individual attention and coaching. The team dynamic is only something I got to experience during my Instructor Development Course. Up until that point, I had only received one-to-one teaching. I sincerely wish I had done my Divemaster course with other students. There is nothing like bringing all of your different strengths to the table and working together to build on personal weaknesses (plus it's a barrel of laughs – particularly if you share accommodation with them!).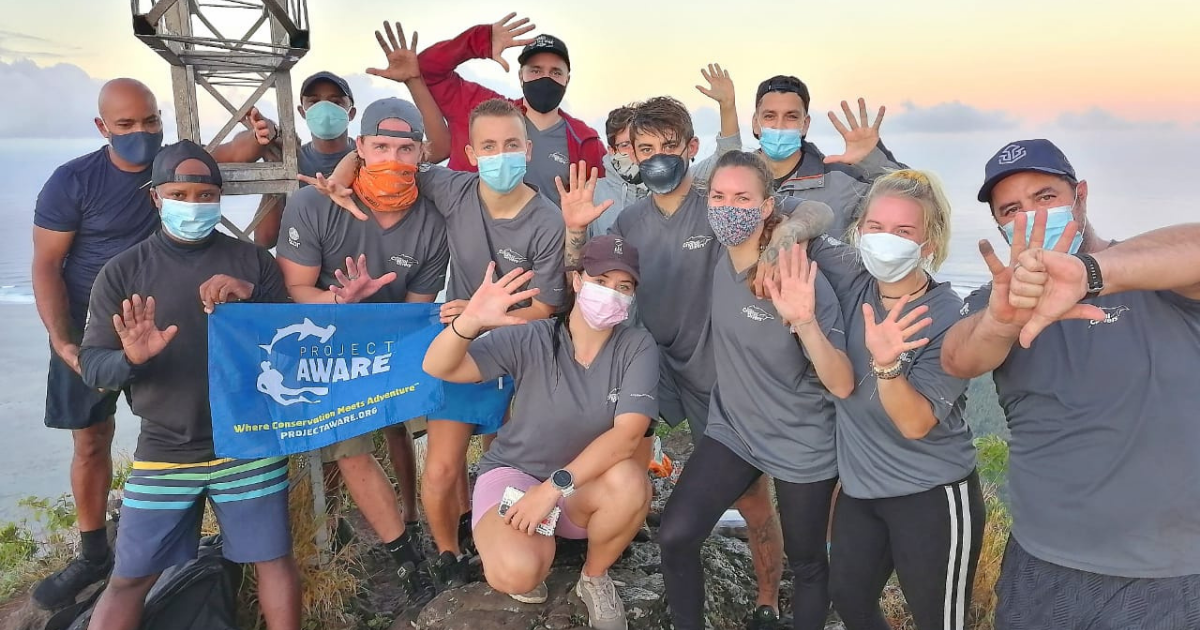 Time Changes Everything
How long should my course be? To me, the longer you can spend with your Instructors and mentors, the better. However, no one can answer that question but you and your Instructors. Sometimes, your Instructors won't even put a time frame on it, because it depends on you – how fast you learn, how much you want to learn, if you're taking the weekends off, training part-time, the list goes on. Whichever course you're doing whether it's Divemaster or Instructor, you want to ensure that you're learning to become the best version of you. After having a short Divemaster course myself (approximately 20 days), when it came to my IDC, I was fortunate enough to be able to spend time with the IDC Centre weeks in advance of my physical IDC program. During this time, I essentially redid my Divemaster Course, to make up for the copious amounts of lost ground in areas that I either didn't cover, or have enough time to grasp fully during my initial course. While preparation for the IDC is usually offered by most IDC Centres, the level and limit of this is usually capped, qualified or quantified. A well-rounded Divemaster Course that works for you will set you up to smash your IDC. My IDC Centre Crystal Divers Mauritius, went above and beyond to catch me up on all the areas of training that I just hadn't been exposed to, to get me ready for my IDC. This was a reflection of their exceptional dedication to education and training. 
Areas To Focus On
If it wasn't for that make-up period, not only would I have struggled during  the IDC, but further down the line in my career as a PADI Instructor. So what areas was I lacking in after my Divemaster Course? There are two (very big!) areas that I wasn't confident or competent in as a certified Divemaster. Firstly, Dive Theory. On your Divemaster Course, you should be given a Divemaster Manual and an Encyclopaedia of Recreational Diving in order for you to learn Dive Theory on the following topics: Physics, Physiology, Equipment, Skills and Environment and the Recreational Dive Planner. There is now the incredible option to receive all of this material digitally, so that you can get started straight away with your Divemaster Theory online, and help save the planet with less paper use. 
To complement the Divemaster Manual that you will use to study independently, each Chapter of your Divemaster Manual should be followed up with an extensive classroom presentation by your professional training team and mentors, to help bring the theory to life and provide real application. 
The second thing I was missing was understanding the Logistics. There is so much that goes on behind the scenes that rests on the shoulders of the Divemasters. In many jobs and careers, you will wake up at home, get to the office for approximately 9am and start your job.  As a Divemaster, you can't simply rock up to the boat at the time it's due to leave. Tomorrow's work begins the night before, from organising boat fuel, equipment checks, boat refreshments, checking the weather, confirming with divers, cleaning the boat, charging the boat radio and speakers…the list really does go on! This was something I missed entirely and was never taught, expected, or allowed to do until my IDC Prep/Divemaster Course redo. I didn't fully understand or appreciate any of the necessary logistics that enable you to operate as an organised, prepared and professional Divemaster, something which I've since realised is paramount to your success in the industry.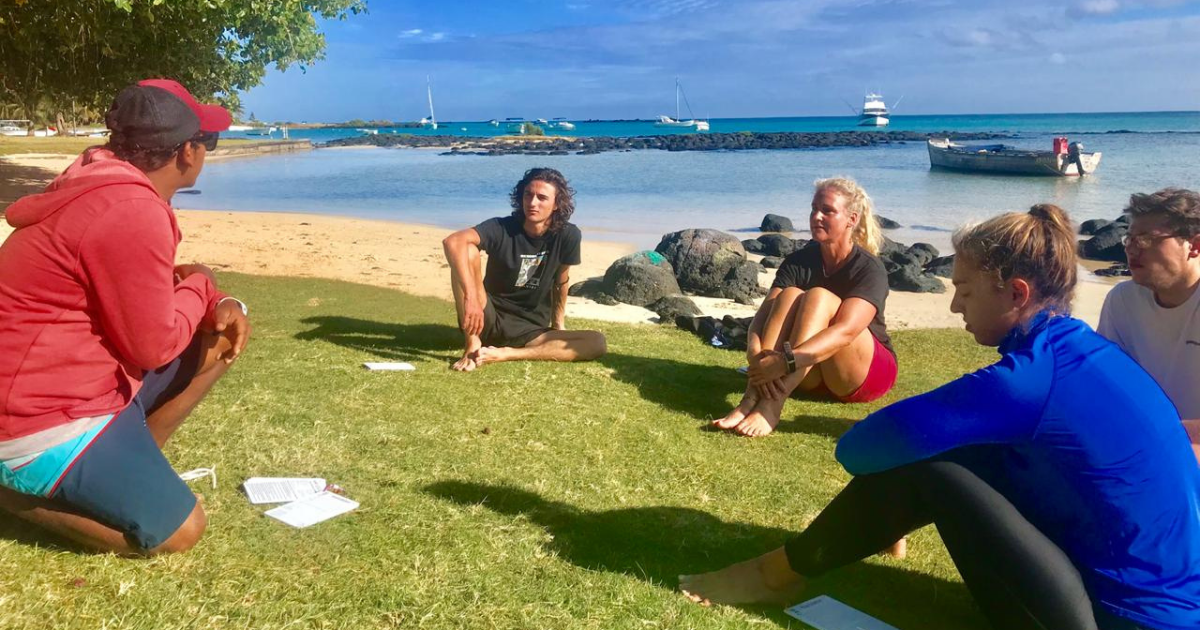 Develop Your Teaching Style
Another crucial aspect of Divemaster training that is often overlooked, is learning how to organise, set up and run the Divemaster Conducted Programs. You will be able to teach these programs independently once you're certified. 
The PADI ReActivate course was created with the intent of refreshing and updating previously certified divers who perhaps haven't had the opportunity to dive in a while. As a Divemaster, you have the opportunity to re-demonstrate fundamental scuba diving skills and help divers fall back in love with being in the water. As a Divemaster, you can also conduct the PADI Discover Local Diving program. Relying on your experience and knowledge of local dive sites, certified divers can enjoy an orientation of unfamiliar dive sites and conditions within the parameters of their training.
Children as young as 8 years old can participate in the PADI Advanced Snorkeller, where you will teach basic breath-hold dive techniques so non-divers can enjoy the incredible marine life. Finally, as a qualified Divemaster, you can work towards becoming a Discover Scuba Diver Leader. DSD Leaders may conduct the pool training part of a PADI Discover Scuba Diving program, allowing you to introduce individuals to the sensation of breathing and moving around underwater on SCUBA.
During your Divemaster training, you will take part in workshops for each of these programs. The workshops can be a combination of role play and live teaching scenarios. They are incredibly important because you will make mistakes, but this is crucial for your learning and development. The workshops also give you the opportunity to play around with your teaching style. What you will learn by seeing and doing will help you to successfully run and conduct these programs when you are a certified Divemaster. If staying on to team teach is an option with your dive centre, take every chance to learn and develop your teaching style, knowledge, experience and skills in these areas.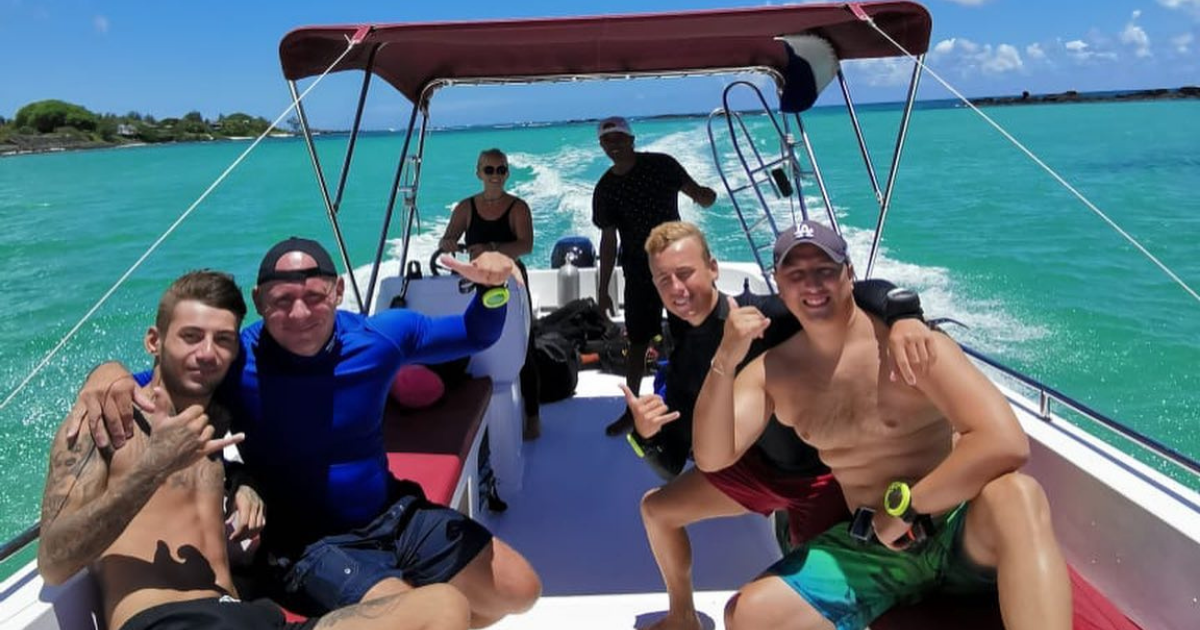 Think Outside The Box and Step Outside Your Comfort Zone
The scuba diving industry hasn't been exempt from the effects of the global pandemic. But advances in eLearning combined with the possibility for remote learning, has enabled some dive centres to innovate and pivot to create more online teaching and learning opportunities. Courses such as Nitrox, Equipment Specialist, EFR and Coral Reef Conservation can be conducted online and help divers stay connected while expanding their knowledge. With the advent of online eLearning options for now both the Divemaster and Instructor Development Courses, some dive centres like Crystal Divers Mauritius have created a successful working platform to enable their Instructors to deliver online Divemaster and IDC curriculum presentations, with as much interaction and opportunity for learning as possible. 
But the question is how can online learning be compared to in person face-to-face teaching? In March of 2020, my flight to Mauritius was cancelled, but I was dying to start working towards becoming a PADI Instructor. Crystal Divers Mauritius quickly adapted to the situation and set up a platform for our group to start teaching some of the IDC curriculum components online, and we may as well have been face to face! So I have considered the question of online vs. in-person a lot during the past year. Due to the pandemic, many institutions have adapted and moved online, including my University. Of course, nothing compares to being able to physically talk to your teacher or PADI Instructor, ask questions in real time, and be hands-on. But this is where many dive centres have really excelled with online teaching, by teaching in real time through applications like Zoom and GoToMeeting, that really help to bring the virtual classroom to life.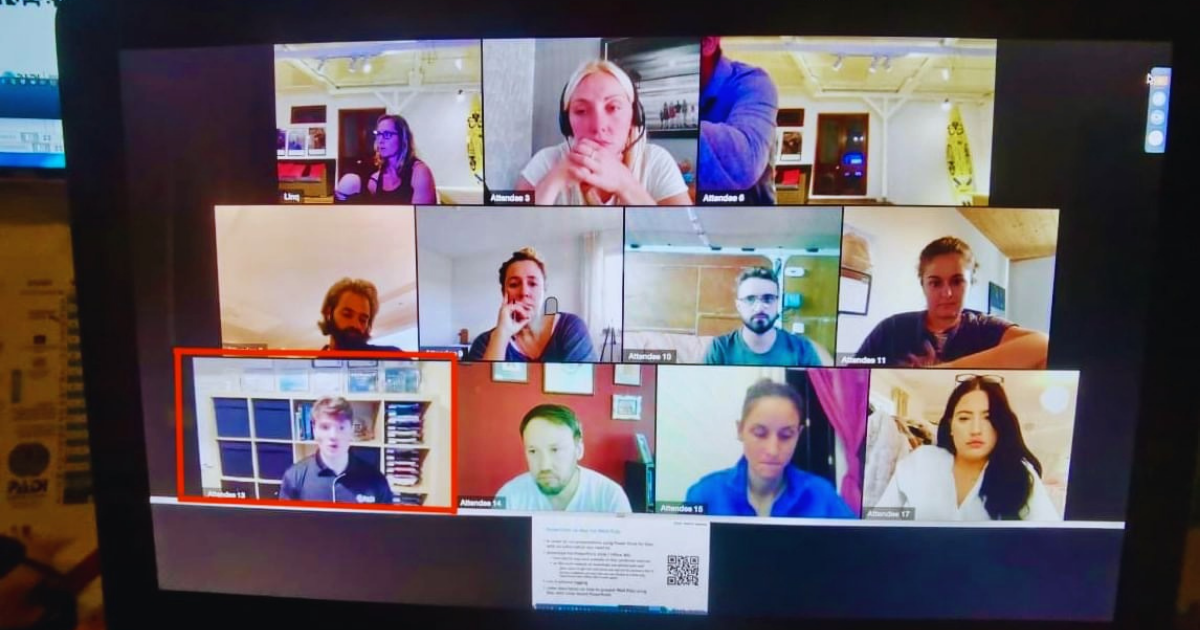 Know Your Business and Put Yourself Out There
In order to succeed as a PADI Professional and increase the longevity of your career, it is crucial to have a business mindset. This does not mean you have to have a business degree. But to be a successful PADI Professional, it's important to understand key business fundamentals and be able to forecast your future and have a business plan. You can look at KPIs (Key Performance Indicators), your ROI (Return on Investment) in terms of the cost of your courses and equipment (your investment), and your ultimate earning potential (your return). Living in a digital world, it's essential for you to create and build on your own personal brand. A PADI Dive Professional is a persuasive and talented salesperson, able to generate customer retention and acquisition in both target and niche markets. To thrive, you must market yourself professionally across all social media platforms, ensuring that your engagement and interactions are both professional and appropriate. One thing also to note, is that both prospective students, customers and employers are likely to check out your social media handles, to get a better understanding of who you are, and what kind of service they can hope to expect.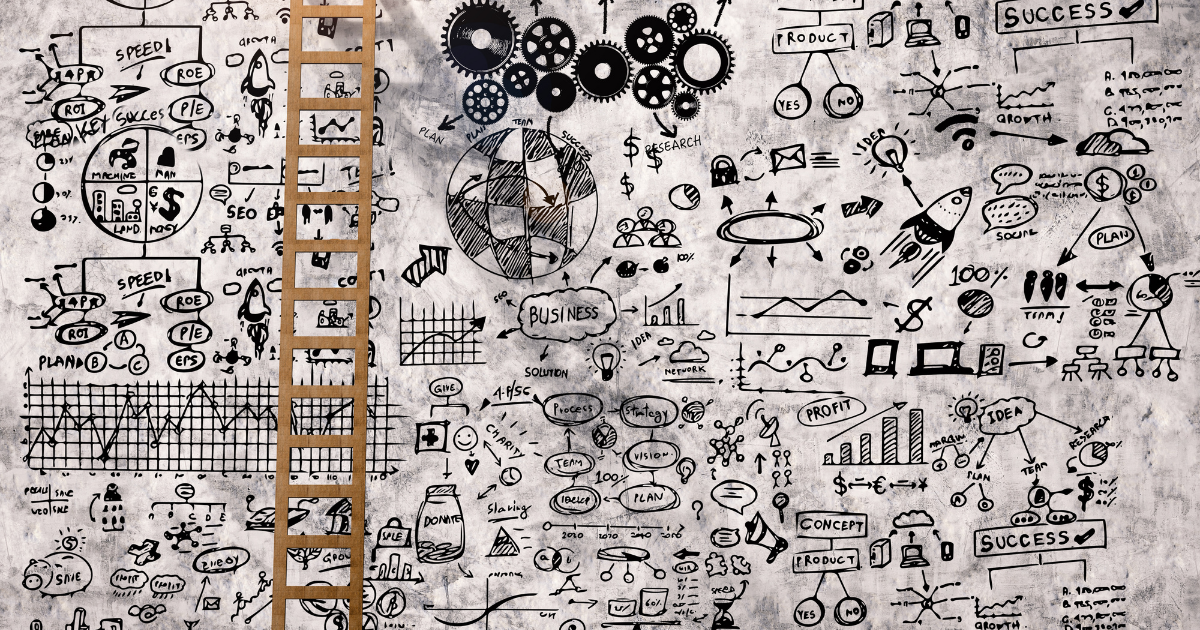 One Divemaster Course
I hope I've managed to highlight the importance of doing your research and picking the right place – you will only ever learn and train to become a PADI Divemaster once. Becoming a PADI Professional is a personal journey. Be true to yourself and what you want. Never take shortcuts in this industry, because over time, gaps will reveal themselves. Finally, never be afraid to turn around, change your mind and keep searching, just like you would if you walked into a restaurant that wasn't quite what you were looking or hoping for.