Written by Specialty Instructor and Crystal Divers Intern Deborah Eppler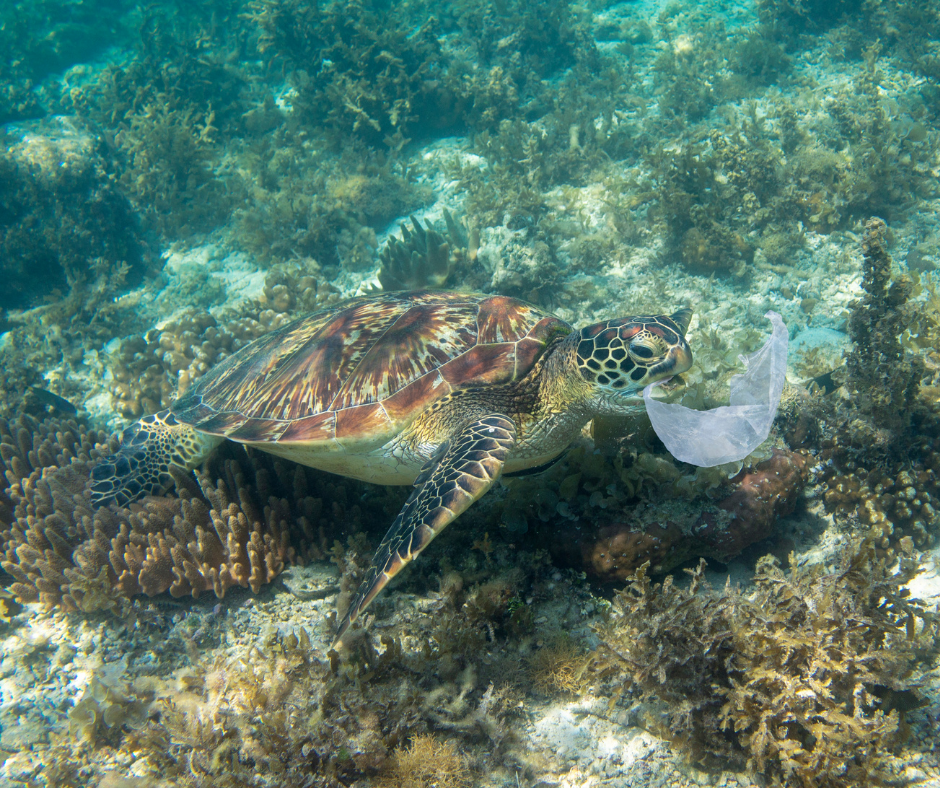 The 18th of March is Global Recycling Day. Yes there is a Global or International Day for almost everything, but recycling is an important area to put a spotlight on. Every year, the Earth yields billions of tons of natural resources and at some point, in the not too distant future, these resources will run out. That's why we must think again about what we throw away – seeing not waste, but opportunity. Recycling is a key part of the circular economy, and helps to protect our natural resources. Each year the 'Seventh Resource' (recyclables) saves over 700 million tonnes in CO2 emissions and this is projected to increase to 1 billion tonnes by 2030. 
Recycling Conserves Resources and Protects the Environment
When we recycle, used materials are converted into new products, reducing the need to consume natural resources such as oil, wood, metal and so on. If used materials are not recycled, new products are made by extracting fresh, raw material from the earth through mining and forestry. The world's increasing demand for new 'stuff' has led to more of the poorest and most vulnerable people being displaced from their homes, or otherwise exploited. Forest communities can find themselves evicted because of the search for cheap wood, and the rivers these communities heavily depend on, can become polluted by manufacturing wastage.
Recycling helps to conserve important raw materials and protect natural habitats for the future. When recyclable materials are reprocessed into new products, the amount of rubbish sent to landfill sites is less. It also helps to save energy. Using recycled materials in the manufacturing process uses considerably less energy than the energy required to produce new products from raw materials. For example, producing new aluminium from old products (such as recycled cans and foil) uses 95% less energy than making it from scratch. For steel, there's about a 70% energy saving. Making paper from pulped recycled paper uses 40% less energy than making it from new wood fibres. By saving energy in this way, we are reducing greenhouse gas emissions, which helps fight climate change. 
Pioneering companies such as Fourth Element are repurposing and recycling nylon fishing nets and other discarded waste from the ocean, in to 'Ocean Positive' swimwear and rash guards. The Ocean Positive Range now includes 'Rec Fins', the first ever pair of scuba diving fins to be made entirely out of recycled plastic waste. Around 120 plastic bottles have been removed from the consumer and industrial waste stream, and repurposed into scuba diving fins.
Girls That Scuba Founder Sarah Richards, frustrated and saddened by how much plastic waste she came across whilst scuba diving, founded A Waste Free World, to provide plastic and waste free home and cosmetic product options that are environmentally friendly, recycled and reusable. Having affordable plastic and waste free alternatives available, makes choosing these options more viable, and the significant reduction of our overall carbon footprint more probable.
The Journey of our Recyclable Waste
As a PADI Green Star Award Dive Centre, we care about the environment and put a lot of effort into our waste management. We are proud to be a PADI Green Star Award Centre, based on our dedication to conservation across a wide range of business functions, and we encourage our students and divers to join us in being mindful of this during their time with us.
There are three important R's in this process: Reduce, Reuse and Recycle. We reduce waste by only using reusable water bottles on our boat for example. We also offer homemade surface interval refreshments, eliminating any plastic wastage. Recycling should always be the last resort after Reducing and Reusing. We collect plastic, glass, metal, paper and cardboard in our big recycling bins. 
The bins are collected bi-weekly by Green Impact, a local waste management company, which inspects and dispatches the collected waste to different other local recycling companies. The cardboard and paper goes to WeCycle Ltd and can be recycled up to seven times, the PET plastic and aluminium cans get sent to Reso Green Ltd. As well as cardboard and paper, PET can be recycled up to seven times, while aluminium and other metal can be recycled forever. Glass can also be recycled forever. Parts of the collected glass become transformed into water filters and other kinds of home decor, available to buy at Espace Maison Mauritius.
In the end, we can all become part of the change we need to see in the world. First, we can re-evaluate our consumer habits and decisions. Secondly, we can consider how to reuse the resources we already have around us. Can we reuse them for the same purpose, or can we get creative and upcycle it for something new? When we come to the conclusion that we can't reuse it anymore, it's our responsibility to dispose of the item(s) appropriately, and re-insert these resources back in to the cycle. Every single action counts for something – if everyone starts taking responsibility, we can collectively reach our goals and help save the ocean.