Celebrating a Month of Scuba Diving Firsts in Mauritius by Giving Back
Hello Everyone, Emma here!
If you're not already diving this PADI Women's Dive Day 2022, put the kettle on and listen up, because we have a lot of exciting news to share!
Celebrating the first PADI Female Course Director in Mauritius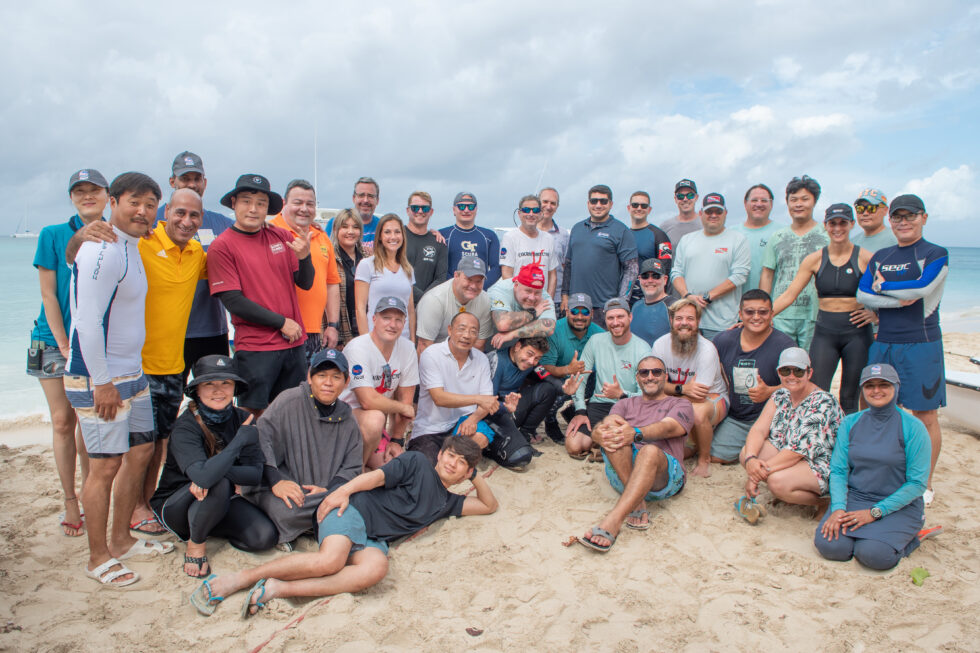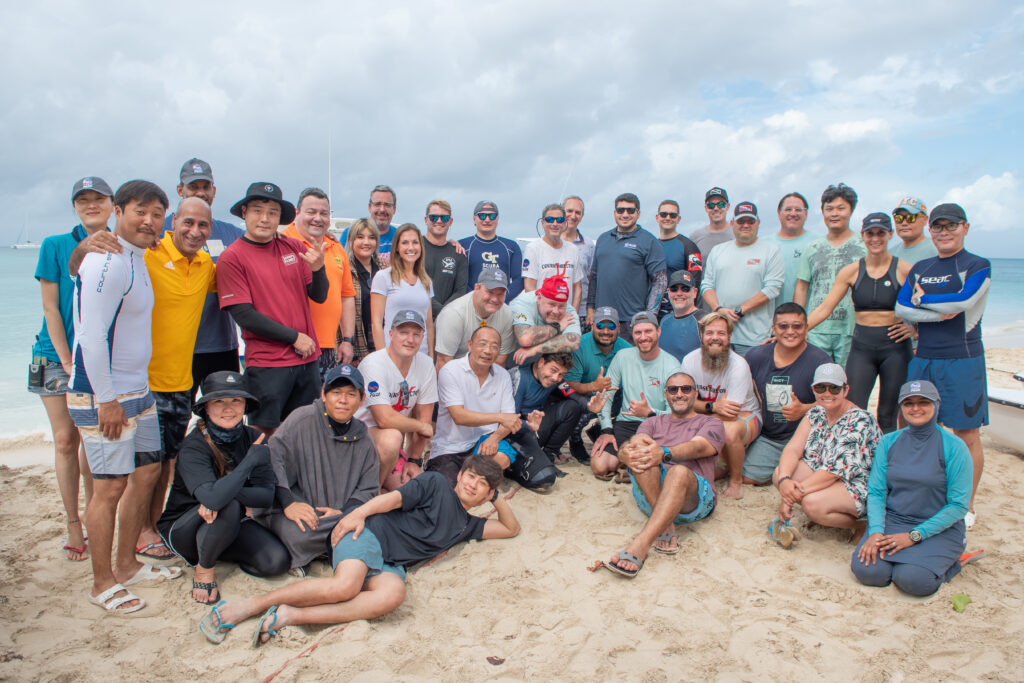 Back in May, after multiple reschedules (thanks Covid!) I was finally able to attend the PADI Course Director Training Course in the Dominican Republic (yes, the location IS a legitimate perk of working in the scuba diving industry!). And, it was everything I'd hoped it would be. I met some incredible people from all over the world, learnt A LOT as a PADI Professional and genuinely developed as an Instructor Trainer. My biggest takeaway? A determined SELF-BELIEF.
It's no secret that the scuba diving industry is incredibly male-dominated, and I have no issue with that. But sometimes, you will be treated differently for being a female. And I'm not so OK with that because. Firstly, I'm proud to say that the team at Crystal Divers Mauritius strives to treat each and every PADI Professional fairly and equally. Everyone works incredibly hard, supports each other, and there's not a whisper of gender discrimination. 
But ever since I became an Instructor in 2009, I've learnt that sometimes you have to work even harder to prove your worth and make your voice heard. While this doesn't scream fairness or equality, it does however make each and every one of your achievements and milestones that little bit sweeter.
Giving Back to the Local Community
I am incredibly proud and honoured to become the first female PADI Course Director in Mauritius, because I know what this can represent for so many other females across the scuba diving industry. It's my hope to leverage this achievement, by being able to give more women the belief and confidence that they can also become capable, successful PADI Professionals. Giving back to my Mauritian heritage is incredibly important to me. This has been the driving force behind our Crystal Divers Mauritian Female Scholarship. 
Each year, we will sponsor two female Mauritians for their PADI Professional training programs and scuba diving equipment. Our goal is to give back to the local community, but ultimately to help balance the industry here a little more, by enabling more female Mauritians to become PADI Professionals. We have already pinned down our first candidate, and you will get to meet her soon! If you, or anyone else you know, might be interested in becoming part of this once-in-a-lifetime opportunity, please get in touch with us! The only prerequisite and experience necessary is to be comfortable in the water, and able to swim.
Finshing the Year with All-Female Programs
We have streamlined and revitalised our IDC Program to give every candidate even more opportunity to become the best version of themselves as a PADI Pro. From October this year, we will be encouraging more females to become PADI Professionals, by promoting all-female training.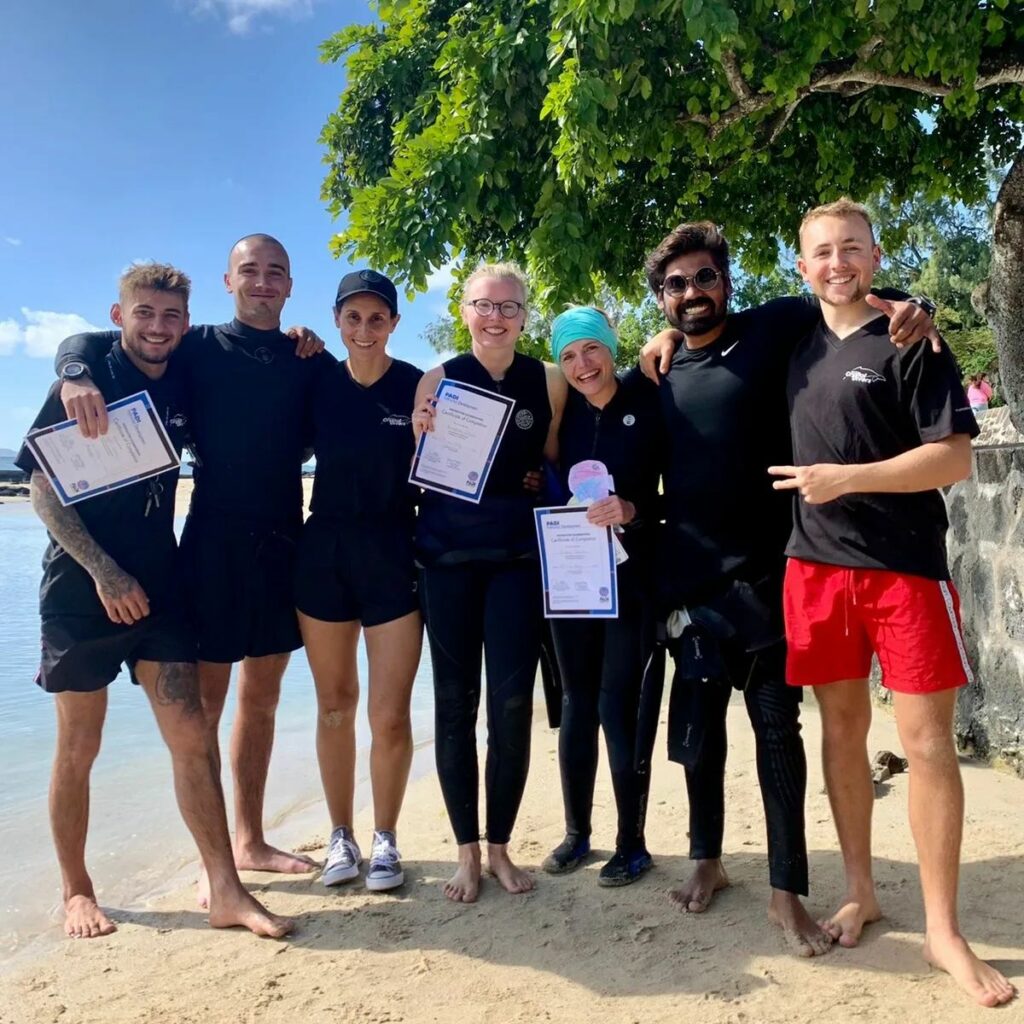 You heard it here first – the October IDC will be an ALL FEMALE IDC, with a female Course Director, and a female Instructor Examiner from PADI. This will be HUGE for the island and the industry. So if you're a Divemaster or Master Scuba Diver Trainer, don't miss out! Reach out to us now for more details, and take the next step towards becoming a PADI Instructor or Staff Instructor!
PADI TecRec Boot Camp is Back!
Finally, in December we will be running another PADI TecRec Boot Camp with Ben Reymenants. Not just any old Boot Camp, an ALL FEMALE Boot Camp. We literally have just ONE SPACE left. So if you're keen to extend your range and take your diving to the next level, come and join us!
Celebrating the First PADI 5 Star Career Development Centre in Mauritius
Finally, we are super proud to become the first and only PADI Career Development Centre in Mauritius. What does this mean? As I join our current award-winning, Platinum Course Director Tony Andrews, having two full time, permanent Course Directors on site means we can provide unrivalled professional scuba diver training and education on the island. We now are now one of only 100 elite dive centres around the world recognised for being able to create passionate ambassadors for the ocean and the scuba diving lifestyle.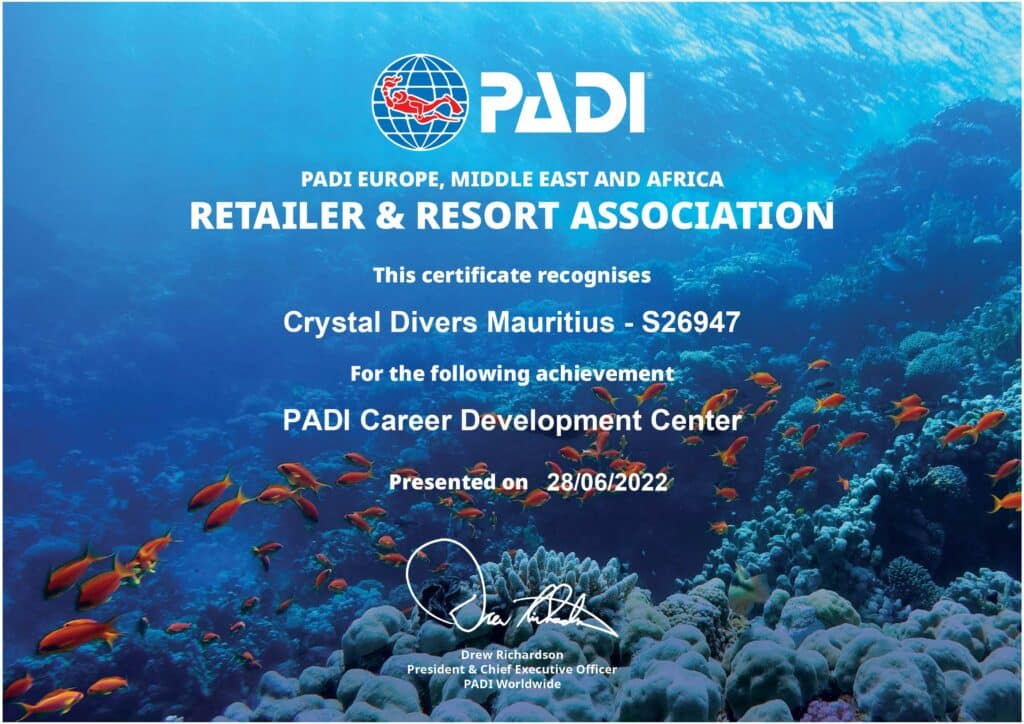 Our programs are career-orientated to help prepare scuba diving professionals for employment in the scuba diving industry. The industry has bounced back after Covid, it's growing and PADI Pros are in demand! Our extensive network of industry contacts, worldwide field experience and job placement assistance for our program graduates will guarantee the very best start for you as a PADI Pro, and a successful career ahead.